Paddle Board Bend Oregon: Top Must-Visit SUP Spots for You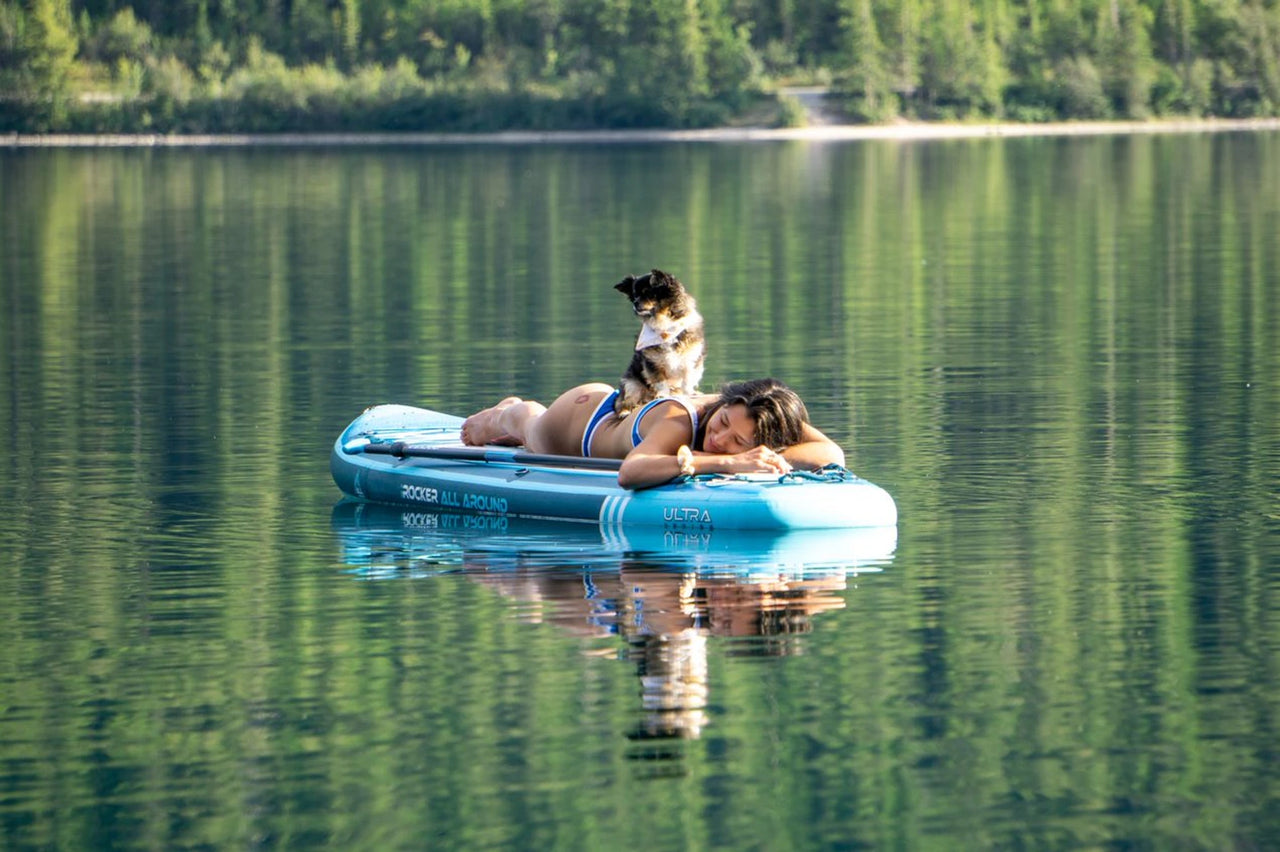 Bend, Oregon - a sanctuary where stand-up paddle boarding (SUP) transcends beyond being just a sport, it's an exhilarating lifestyle! Welcome to the radiant world of paddle board Bend Oregon, a place where pristine, blue waters meet the sunny, clear skies, and the rhythm of gently flowing rivers. Bend offers an exceptional environment for paddle boarders of all levels, providing a unique mix of tranquillity and exhilaration that leaves you yearning for more.
Best Places to Paddle Board in Bend Oregon
Let's unveil the mesmerizing paddle boarding locations within a 60-minute drive from Bend.
Deschutes River
Cascade Lakes
Tumalo Creek
For those with hearts yearning for adventure and minds seeking escape from everyday commotion, Bend is your sanctuary, with its arms wide open, ready to embrace your adventurous soul with these riveting places:
The Tranquil Deschutes River: A Paddle Boarder's Dream
The Deschutes River - a serene, dreamlike haven for paddle boarders. Just a 15-minute drive from Bend, this tranquil waterway reflects the endless Oregon sky as it beckons you for a leisurely ride. Imagine yourself gliding between Farewell Bend Park and Riverbend Park, where gentle currents and picturesque landscapes create an idyllic backdrop for an unforgettable paddle boarding escapade.
This slice of Central Oregon, with its calming ambiance and practical amenities, presents a sublime paddle boarding experience. As you stand on your board, paddle slicing through the mirror-like waters, you'll feel immersed in the scenic splendor around you. Embark on this dreamy adventure - the Deschutes River awaits, ready to steal your heart.
Cascade Lakes: Sparkling Gems for Paddling Enthusiasts
Just about an hour's drive from Bend, Oregon, awaits your paddle boarding dream - the shimmering Cascade Lakes, and a true paddle boarder's paradise. This captivating array of crystal-clear lakes offers a whole new world for paddle board enthusiasts, with three lakes stealing the spotlight.
1. Elk Lake
Starting our journey, Elk Lake, a picturesque body of water nestled amidst lush forestland, offers tranquillity in spades. Its calm, glass-like surface is a dream for stand-up paddle boarding, providing a serene journey along the water. As you glide across its mirror-like water, watch the surrounding mountains reflect on its mesmerizing surface.
2. Sparks Lake
Next up, Sparks Lake rewards paddle boarders with its winding waterways and hidden coves, perfect for exploratory SUP adventures. The Ray Atkeson Loop is a crowd favorite, a paddle route that offers breathtaking views of the South Sister and Broken Top mountains. With ample parking and launch areas, Sparks Lake promises an experience that's both exciting and convenient.
3. Todd Lake
Wrapping up our list with Todd Lake, a place that invites you with its pristine, chilly waters which sits just 2.5 miles beyond Mount Bachelor. While smaller than the other two, its unspoiled beauty and tranquillity make it a hidden gem for paddle boarding. Glide on its pristine waters, enveloped by summer wildflowers and a melodious chorus of bird songs - it's the perfect place to bond with Mother Nature.
Tumalo Creek: The Perfect Spot for Beginners
Nestled just a quick 25-minute journey west from downtown Bend lies Tumalo Creek, a tranquil oasis perfect for beginners stepping into the captivating world of stand-up paddle boarding. The creek's placid waters flow with a welcoming calmness, crafting an ideal backdrop for learning and fostering self-assurance. This is a place where each paddle stroke echoes personal victory, every gentle ripple mirrors your progress.
⇒ Getting started on paddle boarding, but not sure which paddle board brand for beginners to choose from? We got you covered.
Seasonal Insights: When to Paddle Board in Bend
Bend's seasons each have a distinct allure, offering paddle boarding opportunities year-round that resonate with the rhythmic pulse of its climate.
The Summer Season: Ideal Conditions for Paddle Boarding
In Bend, the period from late June through mid-September marks the golden glow of summer, an ideal stage for stand-up paddle boarding. The sun's gentle warmth showers the shimmering waters, creating an irresistible charm that beckons paddle boarders for a sun-kissed escapade.
Off-Season Paddle Boarding in Bend, Oregon: What to Expect
In Bend, Oregon, the off-season for paddle boarding is usually during the winter months, from late November to early March, when temperatures can drop significantly and the area often experiences snowfall. But paddle boarding season in Bend doesn't just call it quits when summer fades. When the crowds thin and the waters cool, the quieter ambiance lends a touch of peaceful solitude, transforming Bend's waters into your own private playground. Don't let the calm deceive you. The cooler waters demand a touch more skill, daring you to navigate their crisp currents for an adrenaline-fueled adventure.
⇒ Live in Oregon but not in Bend? Check out the best spots for paddle boarding in Portland, Oregon for a paddle boarding adventure in the City of Roses.
Enhance Your Paddle Boarding Experience in Bend with iROCKER
Unleash the new thrill of experiencing paddle boarding in Bend, Oregon—the ultimate paddle boarding paradise—with iROCKER! Imagine gliding across the crystal-clear waters, surrounded by nature's finest spectacle, with the sun painting golden hues across the sky. Seize the day, grab a paddle board, and carve your way across the waters of Bend. Life is an adventure, call us now to set sail on an extraordinary journey in Bend.