Adventure
5 Ways Stand Up Paddle Boarding Boosts Your Immune System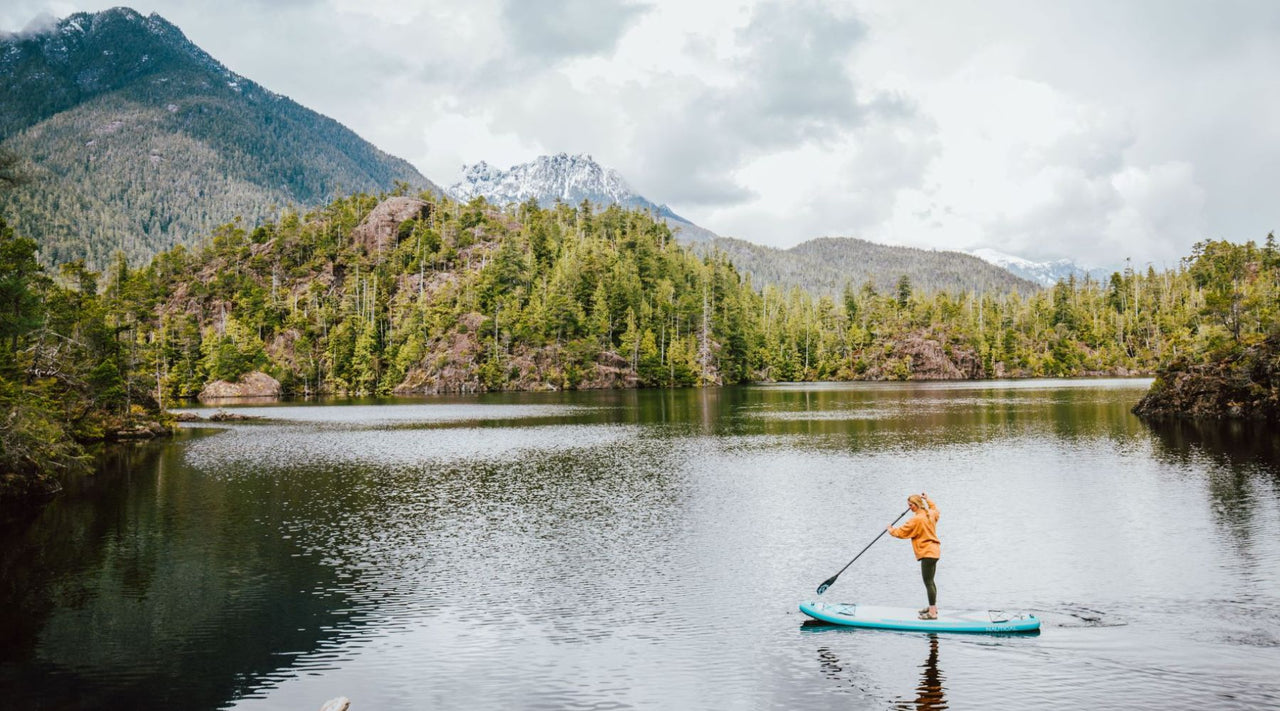 If there's anything we've learned from the past few years, it's that maintaining a healthy immune system is key to staying well. And there's a bit more to it than just washing your hands.  
It's important to exercise, get a healthy dose of fresh air, eat right, stay hydrated and care for your body from head to toe. And SUPing helps too! Discover 5 ways a healthy SUP lifestyle can help boost your immune system and help you live a fun and healthy life. 
#1: PADDLE BOARDING STRENGTHENS ALL OF YOUR MUSCLES 
If you're a stand up paddler already, then you know stand up paddle boarding is a full body workout. From shore, it might not look like you're working every muscle, but you are. 
In fact, SUP works just about every muscle of your body, from your neck, shoulders, and arms, down to your legs and feet. Most of all—and best of all—it really works your core. Core strength is beneficial for all of your body's functions, and healthy bodily functions are key to a healthy immune system. 
SUP also improves your balance, another important factor in staying healthy. Learning to maintain a constant standing position on moving water takes full body concentration and effort. You'll feel the effects of your workout and you'll see it, too, with better tone and better balance on stable ground. 
Whether you opt for traditional paddling or try SUP yoga or SUP surfing, you're going to benefit with a leaner, stronger, healthier body. 
#2: STAND UP PADDLE BOARDING BURNS CALORIES 
With a good paddle session, you're going to burn a lot of calories. On average, you can burn up to twice as many calories with SUP as you would with speed walking on a treadmill. The harder, faster, and longer you SUP, the more you burn! 
Here's a rundown on SUP calorie burn with different SUP activities: 
SURFING ON STAND UP PADDLE BOARD 
SUP surfing is a serious workout and a serious calorie burner. In one hour of SUP surfing, you can burn up to 600-to-750 calories. 
PADDLE BOARD RACING 
Racing will definitely get your blood pumping, and we all know that's good for your heart. SUP racing also burns major calories. Depending on what kind of racer you are, you can burn 700 calories or more in just one hour. 
SUP YOGA 
SUP Yoga is one of the most popular forms of non-traditional SUP. It's a great mind-body workout and a great calorie burner. An hour of SUP can burn around 400 calories and leave you feeling blissed out on the water.   
#3: PADDLE BOARDING GETS YOUR HEART PUMPING 
Let's talk a little more about heart health. Exercising gets your heart pumping and in turn, your heart gets oxygenated blood to all of your muscles. By maintaining a healthy heart, you are taking giant strides toward boosting your immune system. Conversely, an unhealthy heart can lead to heart disease which can make you susceptible to all kinds of illnesses, including viruses like Covid-19. It's extremely important to maintain a healthy heart by not smoking, eliminating bad fats and processed foods, and getting plenty of exercise. 
#4: PADDLE BOARDING BEATS STRESS  
Stress is another killer, and another contributor to heart disease. Unfortunately, while certain stressors are unavoidable, SUP is a proven way to help manage and relieve tension. It distracts you from your worries, forcing your attention on the process of paddling and balancing, and gets you in tune with Mother Nature.  
#5: YOUR BODY GETS THE FRESH AIR AND SUNSHINE IT CRAVES ON A PADDLE BOARD 
Did you know an estimated 40 percent of people have a vitamin D deficiency? And that number only goes up during the winter months.  
Fresh air and sunshine are your friends when it comes to maintaining a healthy immune system, and the vitamin D we get from being out in the sun is hard to capture in pill form. Besides, stand up paddling is much more fun than a multivitamin anyway! Of course, we need to remember to protect ourselves from too much sun, but a little bit every day is healthy. 
All of these factors add up to a healthier mind, healthier heart, and healthier immune system. So, what are you waiting for? Get outside and get on your SUP!