Adventure
4 Mountain States with Hidden Gems for Paddle Boarding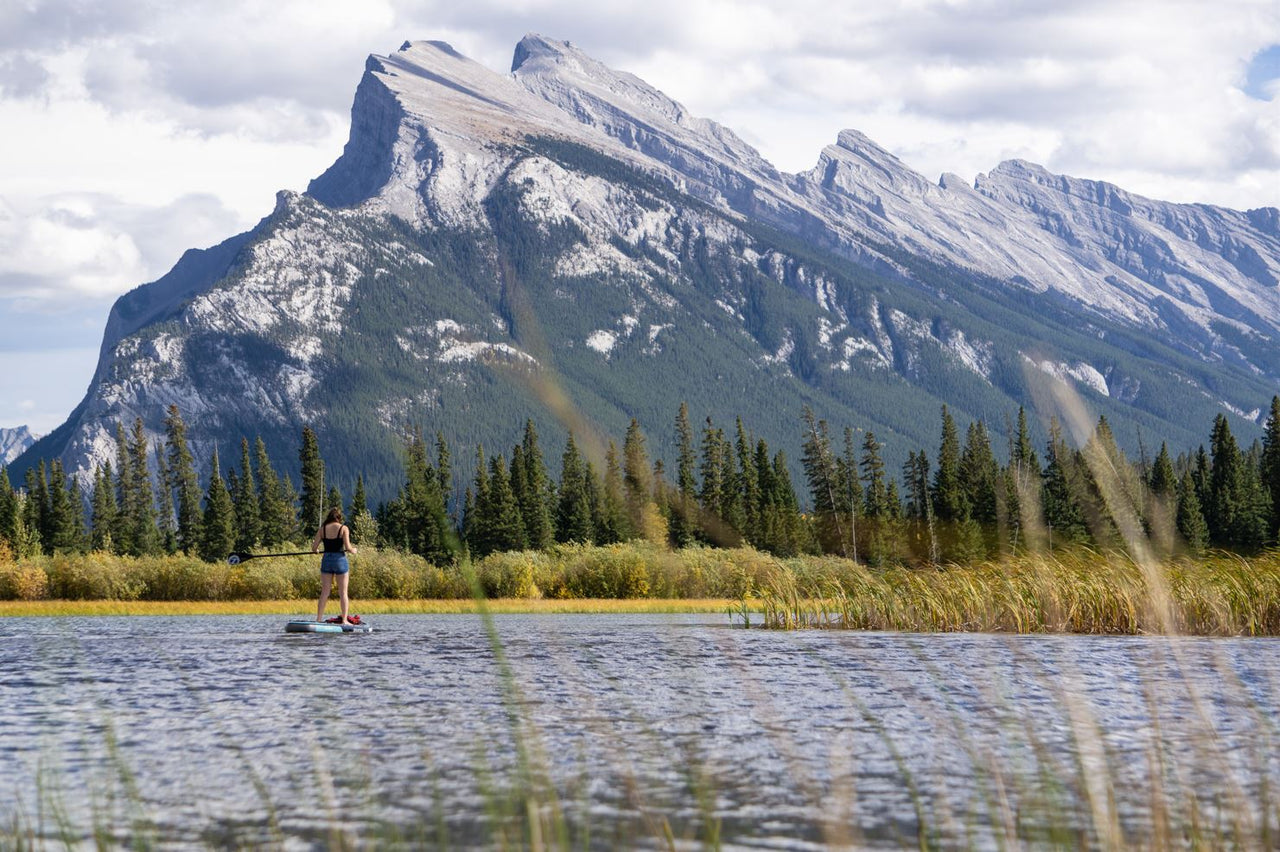 For SUP fans, it's not a summer road trip to the mountain states without your inflatable paddle board! By talking to the locals or doing a little research in advance, you're sure to discover many hidden gems along the way. Whether you're planning a trip for this summer or future summers, here are a few paddle boarding spots you won't want to miss in Utah, Idaho, Wyoming, and Montana. The mountains are calling, and you must go.
More Than Just Mountain Biking: Moab, Utah
Moab is a major desert destination for mountain bikers, off-roaders, and other outdoor enthusiasts. But don't forget your board because there's plenty of water around town, too. The Moab Daily (Fishers Tower section) is a popular 13-mile stretch of the Colorado River. It floats by the backdrop of the LaSal Mountains and eventually into the boundaries of Arches National Park. Located along Highway 128, there are plenty of easy put-in and take-out spots. The Moab Daily offers flat sections and rapids for some excitement during the summer months.
The City of Trees Delivers: Boise, Idaho
Beautiful Boise, Idaho is considered a high desert terrain, but there's definitely more than meets the eye in The City of Trees. People love their water sports in the Boise area. You can take your inflatable paddleboards on sections of the Boise River, which runs along the Greenbelt in the heart of the city. For something even mellower, there are plenty of in-town ponds that are perfect for paddling boarding, such as Quinn's Pond. Or head out toward Lucky Peak State Park and paddle the Boise River below the dam at Sandy Point. Bring a picnic and hang out at Discovery Park when you're done.
Cruise Among the Tetons: Jackson, Wyoming
Jackson is an epic place to visit and if the grandeur of the Tetons is calling, you'll have a blast exploring the lakes in Grand Teton National Park. String Lake is calm and more shallow than other lakes in the park and an ideal setting for beginners. Jenny Lake, also in the national park, is another great spot for beginners where you'll be captivated by the surrounding Teton peaks. This lake is over 400 feet deep. Jackson Lake is the largest lake in the park and a perfect spot for more experienced paddle boarders. There's a lot of boat activity on this lake, so be aware.
Miles of Flathead Lake: Kalispell, Montana
Cold, sparkling, and huge, Flathead Lake is the largest freshwater lake west of the Mississippi River. There are many ways you and your friends can explore Flathead Lake from atop your inflatable paddleboards. If you're staying in Kalispell on your way to Glacier National Park, opt for a sunset paddle boarding session on the northern part of Flathead Lake. Set off from Wayfarers State Park, an ideal location with great access. Just watch out for the Flathead Lake Monster, a tale that goes back over 100 years.
About iROCKER
Set your sights on adventure with iROCKER! Since 2013, iROCKER has been your one-stop shop for everything paddle boarding. From inflatable paddleboards to paddle boarding accessories, from beginner to advance, from non-ultra board to premium board, they have it all. Find the perfect inflatable SUP for your needs. They even have a new SUP board made just for kids called NAUTICAL Kids that comes in purple, yellow, lime, and teal colors. Whether you're just getting into paddle boarding or you're a long-time rider, iROCKER is all about inclusivity and helping everyone have a great time on the water. Their website is loaded with resources to help you get the most out of your new paddle board. From insightful blog posts to instructional videos, iROCKER helps make your paddle boarding experience the best it can be. Now, get out there and have some fun!

For summer mountain adventures, choose iROCKER for your paddle board needs at irockersup.com