Adventure
How to Prepare for Paddle Boarding in the Fall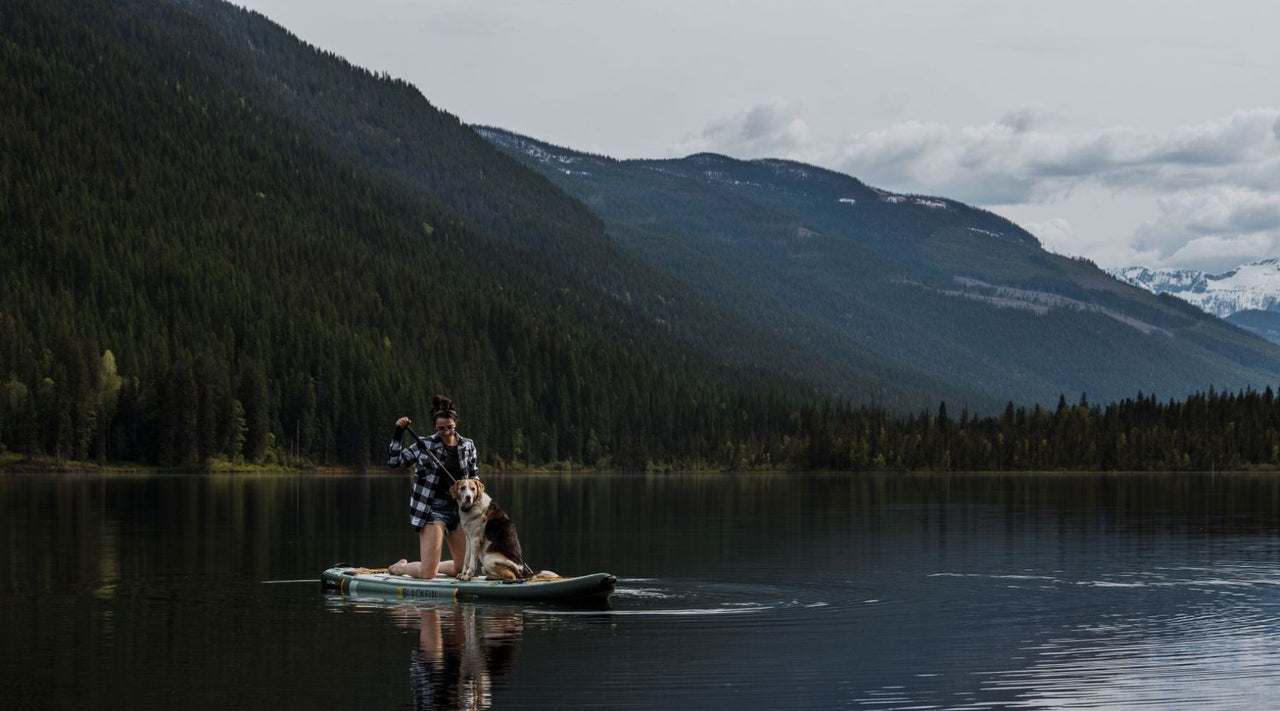 3 Tips for Fall Paddle Boarding Success  
Fall is here! For many paddle boarding enthusiasts, that means yet another season of adventure. Summer often gets labeled "paddle boarding season," but that doesn't mean you have to pack up all your gear at the end of September. In fact, you can do just the opposite. Those hot summer days under the scorching sun are over. Cooler temps are in the forecast—finally—and that makes for excellent paddle boarding conditions. Of course, as the seasons change, there are some important variables to keep in mind. Safety is always the number one priority on the water. As you grab your inflatable paddle board and hit the water this fall, here are a few tips to make fall paddle boarding even more fun.  
Keep an Eye on the Sky  
Summer days can go by with barely a cloud in the sky. However, it's increasingly common to see more frequent weather changes in the fall. As temps fall, be vigilant. Keep a close eye on the forecast as you plan your inflatable SUP board excursion. Then, keep an eye on the sky as you hit the water. If there is a shift in weather, be ready to paddle back to shore. Windy conditions can create choppy waters, which can be hard to navigate. Being safety conscious—and instilling safe paddle boarding habits—is the best way to achieve paddle boarding success this fall.  
Watch the Clock  
There's nothing like a long summer day out on the water. When summer turns to fall, those longer days slowly fade away. One moment, you're cruising along on your inflatable SUP board in the sun, and the next, the sun has already disappeared behind the trees. With the days getting shorter, it's important to keep an eye on the clock. This doesn't mean you have to pack up all your gear once the sun sets. It's just about being prepared. You don't want to get caught out on the water in total darkness. If you think there is any possibility that you'll be out past sunset, be sure to pack some lights. Many paddle boarders prefer waterproof headlamps to keep their hands free during the twilight hours. But a good, waterproof flashlight is just fine if you plan on staying close to shore. Plus, having a light ensures you're visible to others who may be on the water, and it can help you navigate back to shore. 
Dress for the Occasion  
As temps drop, dressing for the occasion makes all the difference. During the afternoon, it might be fairly warm, and you could enjoy paddle boarding in your summer gear. But in the early mornings and into the evenings, it can get chilly. So, don't forget to pack those long sleeves and various quick-drying articles of clothing. Of course, it can depend entirely on where you decide to have an adventure. But it's yet another reason to do some research on the forecast so you can plan accordingly. As fall drifts into winter, then you'll really want to break out the full body wet or dry suits. 
About iROCKER 
When you need a new paddle board, iROCKER has the perfect option for any excursion. For nearly a decade, they've been your go-to source for all things inflatable paddle boarding, offering boards and equipment for all skill levels and interests. Need an inflatable SUP built for stability? iROCKER has it! Need a board made for touring? Find it at iROCKER. They even offer a blow up paddle board made just for kids—their NAUTICAL Kids board. Already have a board but need accessories? iROCKER delivers everything you need, including beverage coolers, fishing attachments, waterproof speakers, and much more. As you set out on your next adventure, iROCKER has everything you need. Leave no lake, pond, river, bay, or coastline unexplored, thanks to iROCKER! 
Fall paddle boarding season awaits at irockersup.com