Adventure
Island Life Expeditions: From Sea to Sky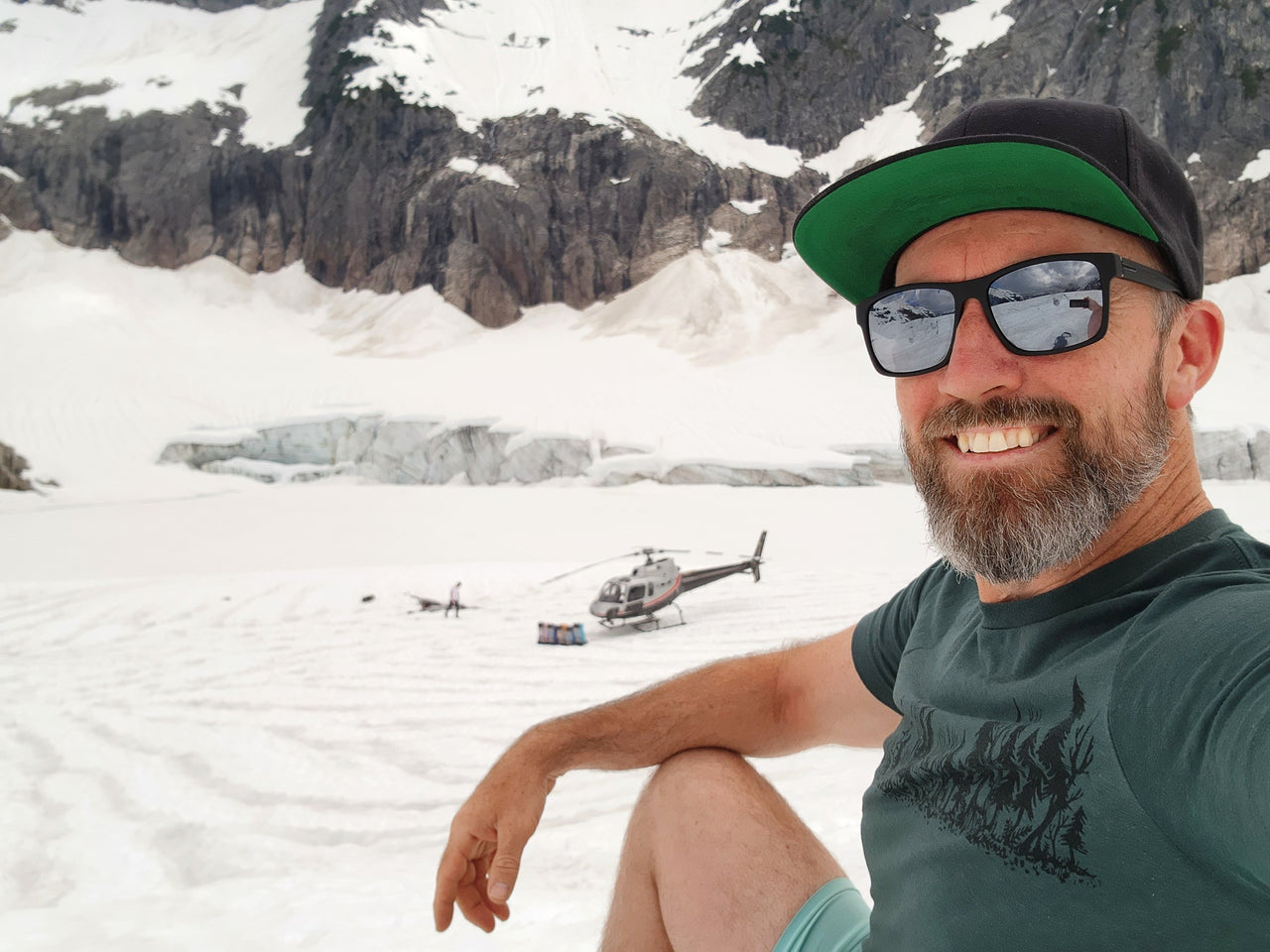 Making natural connections with owner and adventure-lover James Headrick   
Island Life Expeditions may look out over Desolation Sound, but there's nothing desolate about the landscape you'll find here. Founder and owner James Headrick can attest to that. "We're right on the beach, my shop overlooks the ocean [ … ] I'm surrounded by beautiful islands and reefs, warm water and whales and dolphins and fishing and temperate rainforests. It's a magical place people don't really know about yet." But with his tour company, offering boat charters, paddle tours, and even heli-paddle tours, people from across the globe are discovering the beauty of this little slice of Pacific Northwest paradise.  
JOINING FORCES 
"They call it the Gateway to the North," James explains of his shop's location on Vancouver Island, British Columbia. And while today he spends most of his time in and around the water, it wasn't always like that for this outdoorsman. Growing up on a farm in southern Saskatchewan just outside of a small town of about 800 people, James was used to the prairie life and raising animals. But when tough times took hold in the 80s, his parents sold the farm - literally - and moved the family out to Vancouver Island where his great-grandparents had already set up shop.  


While he helped out running operations and maintenance for the family business, a home for seniors, it was outside in this new environment that James found his true passions. "Pretty much all my time was spent building mountain bike trails, boating, and adventuring when I wasn't working," says James, adding, "And then I had a marketing business too, a content creation job on the side." It was during a ch
ance encounter at a young professional's meeting that heli portion of Island Life Expeditions was born. 
"I went to my meeting and I met Bastian Fleury. We were the only ones who showed up in puffy jackets," laughs James. "It turns out he was a helicopter
pilot for the marketing company he worked for, and I was this marketing guy and we both loved adventure and we became fast friends." James had only recently begun a paddle board adventure tours and rentals business, offering paddle tours of the local waterways. It was while boat camping on a remote island one evening back in 2019 that the two decided to take James' paddle tour idea to the skies. 
PADDLE PERFECT 
Catering to many of the area's resorts, Island Life Expeditions takes guests from around the world to experience the beauty of paddling a glacial lake. "I'm still a farmer as it happens," James laughs. "I have to work with the seasons. As soon as the lakes start to open up, we can start going up there." "There" being the Coast Mountains of British Columbia. The small, but magical window where the snow begins melting atop the ice is especially popular with his thrill-seeking guests. "You get these crazy emerald channels you can paddle," explains James. "And then once the ice starts to break up [ … ] you have these great big mountain top lakes that you can paddle with floating ice bergs and hanging glaciers." 
While all his guests share a love of adventure, that's really where the similarities end. With visitors from Germany, the Netherlands, United Arab Emirates, and the states to name a few, "the level of experience is across the board, and I've had ages 10 up to about 74," states James. And while the heli-paddle tour itself puts people out of their comfort zone by nature of being 5,000 feet up in the mountains, the stand up paddling portion of the tour does not. "That's the wonderful thing about paddle boards. If people have that open mind, if you're walking and able, I can get you into a safe, calm lake paddling experience," he says. 
In order for his guests to spend more time on the water and less time on set up, James and his crew try to have the boards pumped and ready to go before the helicopter arrives on the mountain top. "The funny thing is, if I have everything ready before they get there, a lot of people are surprised that this is an inflatable [ … ] They'll go, 'Wow, this is really light!'" When James explains that the boards are inflatables, "they have to tap it and see," he laughs. While he gets frequent requests for hard boards, a ride out on an inflatable is quickly changing perceptions around stability. 
CONNECTION MINDSET 
Always looking to take adventure to the next level, James is dreaming up new ways of immersing people in the entire landscape of the Pacific Northwest through an all-inclusive, potentially multi-day offering. "It's a more sea to sky approach," he explains, "where we do something on the ocean and then go to the mountains or vice versa." The ultimate goal is for guests to spend their time foraging for ingredients in the rich landscape for an epic meal that caps off a day of wilderness exploration with a meal beside a fire. And he's already tapped several other guides in the area to help with this latest endeavor. "We all believe in having an activity, being in nature…having a mindset of connection is really the underpinning of what we're doing when we take people out," states James.  
"There's just so much to do in this landscape. So, I really want to take people out by boat, anchor, go paddle, get on land, there's amazing little hikes to waterfalls and swimming holes [ … ] just stretch it out a bit longer, so people go home and remember more," he says. As if anyone could soon forget the freedom and intense beauty of stand up paddling through a glacial lake high above the clouds… 
And tag along on the next adventure on Instagram @islandlifeexpeditions