SUP Gear
SUP the Skies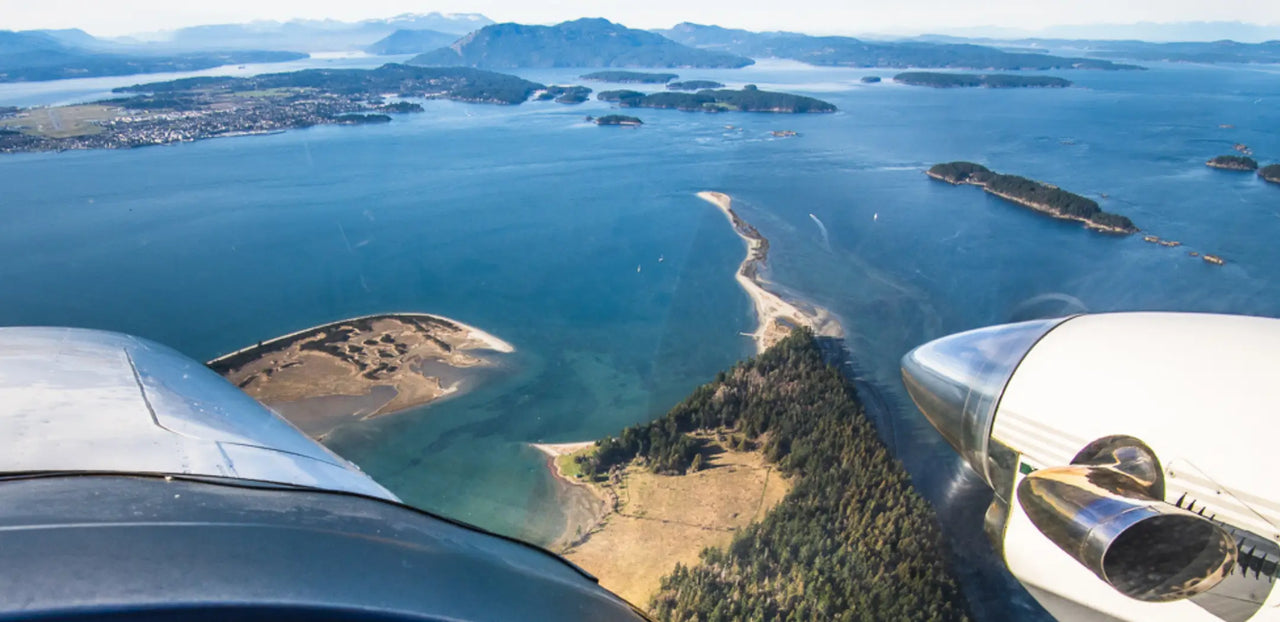 Curious about flying with your board? Our frequent flying iROCKER paddlers have the tips and tricks you need to know before booking your next trip!  
From Colorado to the Bahamas to Greece, our iROCKER partners are experts at exploring waterways across the globe. And you can too! Flying with your board doesn't need to be daunting. With a bit of know-how, you can expand your SUP bucket list to include those far-flung destinations you've been dreaming of.  
PACK IT IN  
Prep your SUP for travel like you would for storage—ensuring your board is clean and completely dry before packing. You don't want to get to your destination and unroll a wet, dirty board. Our pro paddlers recommend tightly rolling the board for packing and storing your fins, paddle, and hand pump in the main compartment of your board bag. Then use the external buckles to ensure the bag is tight and tidy.  
*Pro Tip: If you're worried about the security of your board during travel, you can pad the areas around the board with extra clothes you plan to wear on your trip. Win win.  
CHECK IT OUT  
When it comes to readying your SUP for air travel, be prepared to check it. IROCKER partner Tori Kubick notes, "The Wheeled SUP Duffle is super easy to check as a normal luggage, it wheels which is super nice, and it has the backpack option is great for carrying as well." In her experience, she has occasionally had to check her board as an oversized item but did not pay extra for this service. "Then when it's time to pick my luggage up, it's in the special section with the oversize items," she adds.  
*Pro Tip: Know the weight limit for checked bags for the airline you are flying to avoid any surprise fees. And double check your airline's rules and regulations for flying with your electric pump or electric pump battery.  
TAG IT 
Many of today's wary travelers are using Apple AirTags to track their luggage on both direct and non-direct flights. An AirTag allows you to track your luggage in real time via your iPhone or iPad, so you always know where your stuff is. If you're on a multi-leg or international trip, attaching an AirTag to your board can be a great way to keep tabs on its location at all times.  
ACCESSORIZE 
While you may want to leave some things at home to save room in your bag for the essentials, there's no reason you can't bring your favorite accessories on your SUP trip. Keep size in mind as well as durability. If you're worried about anything fragile, pack it in your carry on instead where you can keep your eye on it. As for essentials like your pump, checking them in your board bag is the way to go. Paddler and contortionist Tori never leaves for a trip without her cup hold and cellphone holder, "as those are light and fun attachments!" she says.  
Another lightweight essential? Consider purchasing the Compact Travel Manual Pump. Shorter than your typical SUP hand pump, this pint-sized pump features removable handles and a removable foot piece, saving you a ton of space in your backpack for other accessories! 
*Pro Tip: Keep weight in mind. While you may prefer using your electric pump, it will add a bit more weight to your bag than a hand pump. And consider your plans. Will you be inflating and deflating your board frequently on your trip? It may be worth it to bring your electric pump and pay any fees incurred by checking a heavier bag.   
Any last words? "Just act casual!" says Tori. Flying with your SUP is just like flying with any other piece of luggage. Pack nice and neatly and your future self will thank you when it's time to hit the water at your destination!