How to Start a Paddle Board Business: Step-by-Step Guide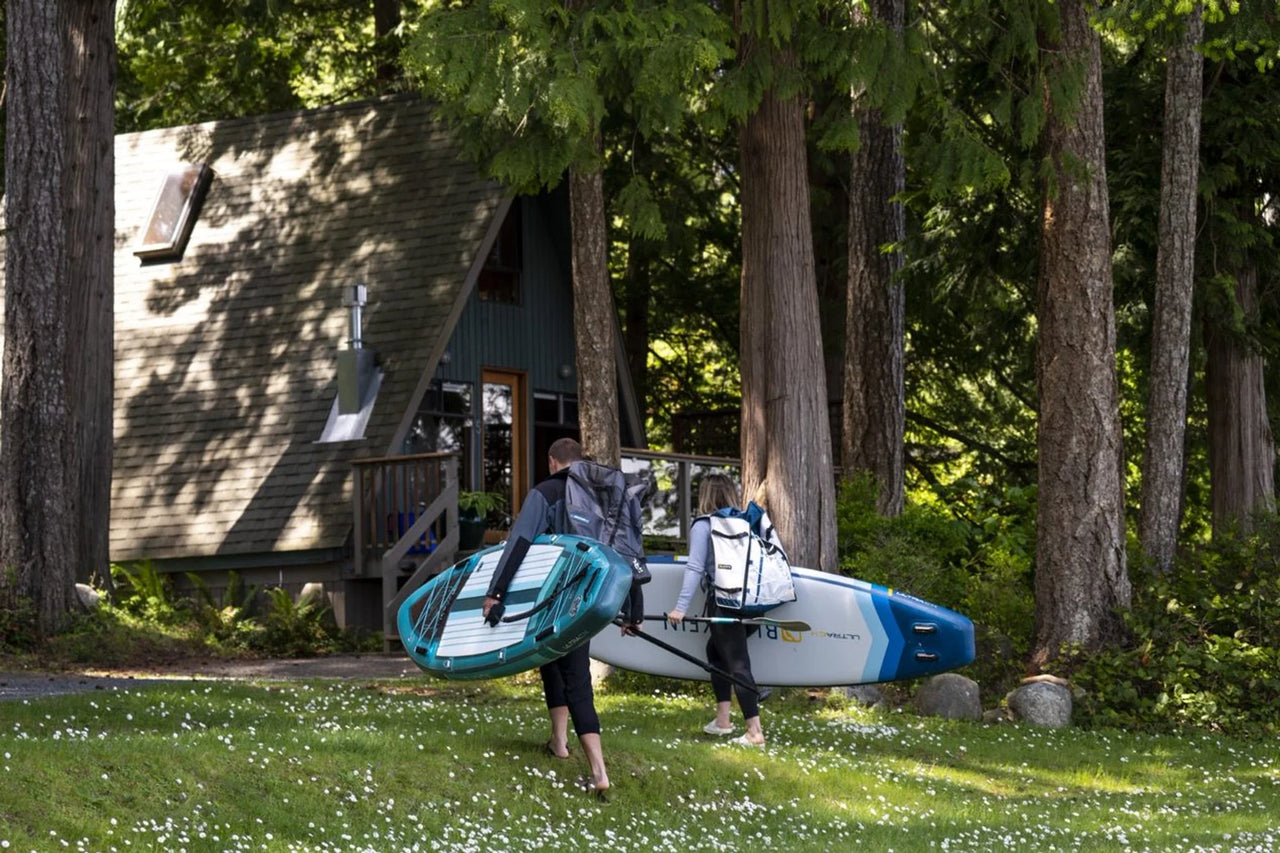 Your enthusiasm for the thrill of paddle boarding can be the seed for a prosperous and lucrative business. With the global popularity of paddle boarding scaling new heights, this aspiration might be closer to reality than you think. This guide, packed with actionable insights, aims to empower passionate entrepreneurs like you to embark on a rewarding journey on how to start a paddle board business.
Understanding the Paddle Board Industry
A successful paddle board business begins with a deep understanding of the industry landscape. The surging interest in outdoor activities and water sports has fueled exponential growth in this sector. An in-depth understanding of customer needs, industry trends, and the ebb and flow of seasonal dynamics will fortify your stand up paddle board business, positioning it to leverage future growth opportunities effectively.
Crafting Your Business Plan
The business plan is your compass guiding you through the thrilling journey of entrepreneurship, let's consider it as a blueprint for your business dreams with these steps:
Identifying Your Unique Selling Point
Market Research
Analysis of Competition and Market Gap
Strategizing Your Marketing and Pricing
With each step, you're building the structure of your successful stand up paddle board business with a well-thought-out plan.
Identifying Your Unique Selling Point
Standing out from the crowd is essential in any industry. Hence, what sets you apart in the sea of competitors? Is it your commitment to sustainable practices, exceptional customer service, pioneering products, or a location that's a paradise for paddle board enthusiasts? Establishing a strong unique selling proposition will set your paddle board business apart and create a compelling reason for customers to choose you over competitors.
Market Research
Comprehensive market research forms the backbone of any successful business venture. Identifying your target customers, their buying habits, their frequency of participation in paddle boarding, and their preferences are all pivotal. This vital information will enable you to tailor your paddle board offerings to align seamlessly with customer expectations and needs.
Analysis of Competition and Market Gap
The competitive landscape offers a wealth of insights. Understanding what your competitors are offering and spotting any shortcomings in their services can be a game-changer. Recognizing these gaps in the market presents an opportunity for your paddle board business to differentiate itself and cater to unmet customer needs.
Strategizing Your Marketing and Pricing
Developing an effective marketing strategy is essential in the process of starting a paddle board business. This could involve an array of techniques such as online marketing, local partnerships, community engagement, and hosting or participating in events. Pricing is also undeniably paramount. Your pricing strategy needs to be competitive, reflecting the value and quality of your products, while ensuring profitability for your business.
Legal and Regulatory Considerations
Before starting a paddle board business, it's paramount to understand the legal and regulatory landscape. This encompasses registering your business, obtaining any necessary licenses and permits, and complying with tax requirements. Ensuring your business adheres to all legal and regulatory guidelines will safeguard it from future legal implications.
Choosing Your Suppliers
Quality should be the cornerstone of your paddle board business. Therefore, choosing reliable paddle board manufacturers who offer high-quality paddle boards and accessories is paramount. Your selection can greatly impact your customers' experiences and your business reputation. It's crucial to consider factors such as price, quality, reliability, and the level of customer service when choosing your suppliers.
Building an Online Presence
In this digitally-dominated era, a striking online presence is absolutely paramount. Here's your roadmap to make it happen:
Website: This is your digital cornerstone. Create an aesthetically pleasing, user-friendly website that not only showcases your brand's essence but also underlines your commitment to superior service.
Social Media Engagement: Engage regularly and meaningfully on diverse social media platforms. It's more than just being active; it's about forging a genuine connection with your audience, sparking intriguing conversations, and fostering a vibrant community around your brand.
Online Sales Platform: Your website is not just an information hub; it's a bustling marketplace that's open around the clock. Empower customers to browse your products and make purchases at their convenience, breaking the barriers of time and location.
Customer Service: Utilize online platforms to provide prompt and efficient customer service. Resolve queries, receive feedback, and elevate customer satisfaction to newer heights.
Digital Marketing: Harness the power of digital marketing to propel your brand, use online marketing strategies to attract a larger audience, bring more visitors to your website, and turn them into loyal customers.
With these power-packed strategies, your paddle board business can transcend geographical boundaries, reaching a global audience.
Why Should You Trust iROCKER?
Why choose iROCKER as your trusted partner for your paddle board business?
The answer lies in our brand's promise: commitment to excellence, unrivaled customer service, and continuous innovation. Born in 2013, we're dedicated to delivering exceptional, reliable, premium gear, including customized stand up paddle boards and equipment that reflect your brand's spirit, Let's take a look at these reviews to determine our saying:
Sara H. - BLACKFIN MODEL XL 2023 Inflatable Paddle Board

⭐⭐⭐⭐⭐ (Reviewed on 06/03/23)

"Quality with great features! The board is very well made with tough rails. Good attachment points and bungees for on-board storage. I like the new fin saver locks for extra protection. Nice color schemes. Plenty of room in the bag. It is big, it is stable. I use it for SUP in rivers and lakes. My wife and I each have one and are thoroughly enjoying it."
Alex H. - NAUTICAL Backpack (2021)

⭐⭐⭐⭐⭐ (Reviewed on 05/19/23)

"Love the quality! Delivery was fast to the UK. Quality and price were excellent. Looking forward to the summer now!"
Stephanie E. - Paddle Board Cup Holder

⭐⭐⭐⭐⭐ (Reviewed on 05/17/23)

"Works great! Super quick to install. Looks durable."
Bruno R. - CRUISER ULTRA™ 2.0 Inflatable Paddle Board

⭐⭐⭐⭐⭐ (Reviewed on 05/04/23)

"The quality of the board is excellent, and the electric pump works very well. One of the best inflatable boards that you can buy."
We're proud of the outstanding reviews our products receive, showcasing the reliability and design of our paddle boards.
Also, our successful partnerships with respected brands such as Blue Chair Bay Rum, Life is Good, and HOBIE, speak volumes about our work.
Interested in partnering with us? Or simply intrigued by the co-branding process? Our dedicated team is always ready to chat at product@irocker.com. Don't forget to include "Co-Branded Boards" in your email subject line to help us serve you better. Let us in on your brand's essence, your aspirations for the co-branded gear, and an estimated quantity you're targeting.
Together, let's shape top-tier water gear that radiates your unique brand personality.
Eager to join but small step first?
There is no perfect time than now to start your lucrative paddle boarding adventure with iROCKER's affiliate program! Whether you're a seasoned influencer or just getting started, our program is ideal for taking your first step into the thrilling world of water sport. Click, action, earn commissions, and relax. Join now and dip your toes into the waters of affiliate marketing here.
Build Your Brand with iROCKER
The decision that blends passion, preparation, and perseverance is the very first step of how to start a paddle board business. Armed with the right strategies and a reliable partner like iROCKER, you're primed to make significant strides in the paddle board industry.
Create your unique brand with iROCKER and launch your stand-up paddle board business to new heights. Contact us to dive in now!