Get Dad Out on the Water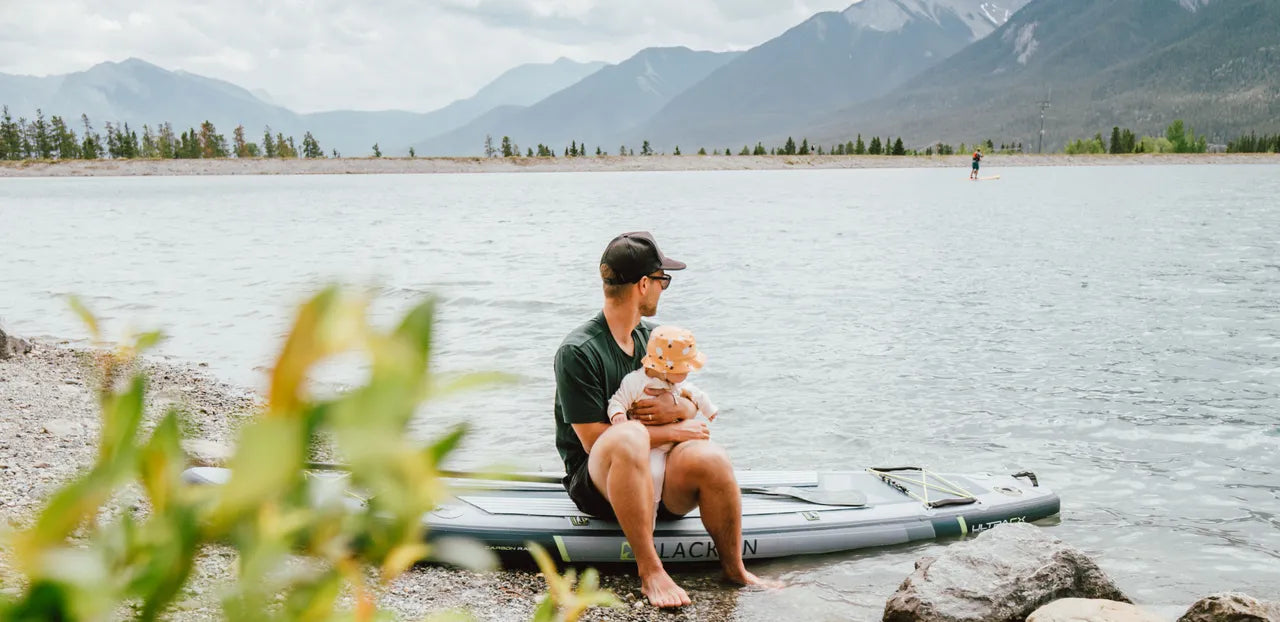 Father's Day is right around the corner, and you're stumped on what to get him this year.  
You're both tired of the leather goods and grill accessories that you give every year. So, what's your next option? Getting him something he really loves! 
For the Dad Who Likes Uninterrupted Relaxation 
There's nothing like cruising on the water, cooler filled, tunes playing. If this sounds like your dad, we highly recommend the following gear for a little R&R. 
A compact, ultra-light inflatable SUP designed with cruising in mind. Even better? A 12V Electric Pump is included, so there's no hassle of manually pumping and disrupting the chill vibes.  
iROCKER 25L or 45L Hard Cooler  
Pick and choose which option suits your dad best. The 25L Hard Cooler is perfect for personal use on dad's solo paddle trips or the 45L Hard Cooler can be used when dad gets friends and family together to hang around the backyard.  
If your old man is into music, the VIBE Waterproof Bluetooth speaker is a perfect paddle board accessory. 100% waterproof, this versatile speaker can store up to 1000 songs he can play directly from his phone while out on the water or back on the shore. Save and share our Spotify playlist. 
Whether your dad is a trucker hat guy or down to rock a wide brim boonie, our selection has him covered. Add to his collection with a variety of styles, graphics, and colors to choose from.  
For the Dad Who Lives for Adventure  
You can't go wrong gifting a true adventurer with premium gear to enhance their experience in nature. For the dad who loves fishing, camping, and exploring the unknown, look no further than the following gear and accessories and he'll be reeling in adventure in no time.  
This 10'6" SUP is great for a beginner+ paddler looking for a premium inflatable SUP with all the bells and whistles. Equipped with exclusive mounts for BLACKFIN fishing accessories and a 450 lbs. weight capacity to bring all the necessary gear for camping, fishing, and exploring, this versatile board does it all! 
Exclusive to the BLACKFIN MODEL X, XL and V, the BLACKFIN Fishing rack is an essential piece of equipment for catching a big fish on a SUP. Plus, it holds 2 fishing rods! 
For the dad who likes the best of the best, the all-new BLACKFIN Premium Paddle is made with 100% lightweight carbon material and a reinforced blade edge for enhanced stiffness when moving through the water. Plus, it comes with a premium paddle bag to protect your paddle from any dings and scratches.  
Also check out our GWP_2: ePUMP Collection!
BLACKFIN Mini Waterproof Backpack  
Small on size, big on features, this waterproof accessory has dad's back. Great to pack away his wallet, keys, and a towel or additional fishing gear on his adventures. 
Men's Eco Sol Long-Sleeve UPF Shirt  
No need to reapply sunscreen when out fishing all day. The Men's Eco Sol Long-Sleeve is a 50+ UPF shirt that will help protect against the sun for hours spent on the water. Plus, it's moisture-wicking, anti-microbial, and odor-resistant! 
We've got a SUP to suit your dad's style—and the gear and accessories to go with it! So, get him what he deserves this year with a lifetime of adventure on the water.