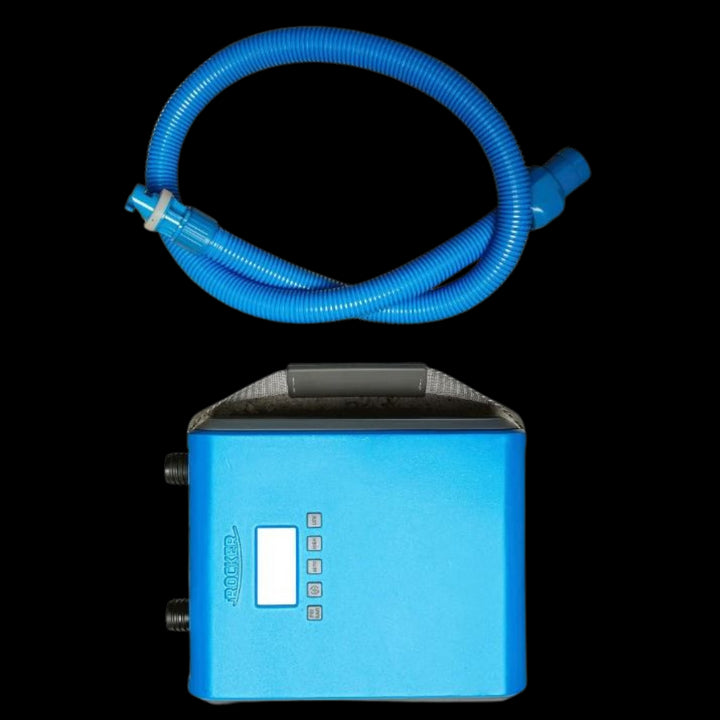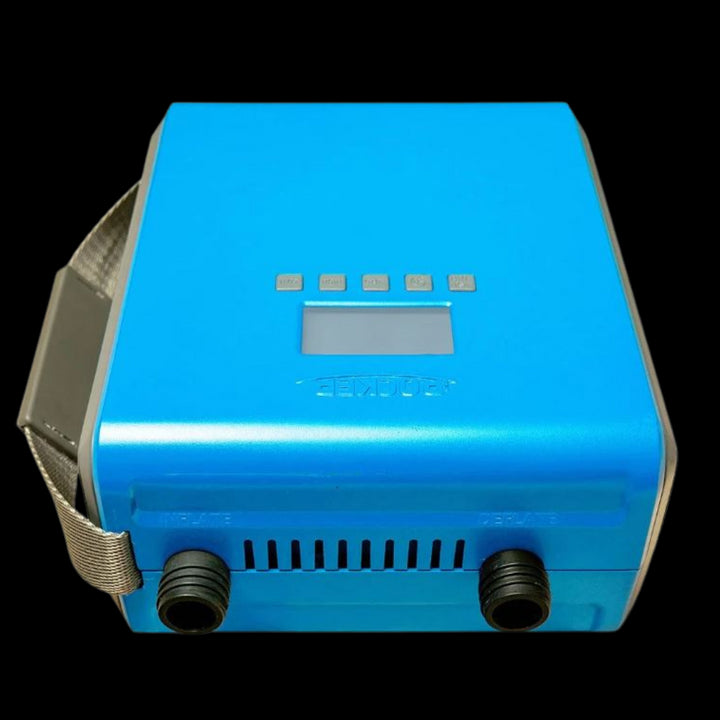 EXTENDED HOLIDAY RETURNS: Purchases made between 11/1 - 12/15 are eligible to be returned through 1/31/24
NEW! Better Interest Free Financing Terms
iROCKER Gift Cards Now Available 
Frequently Bought Together
+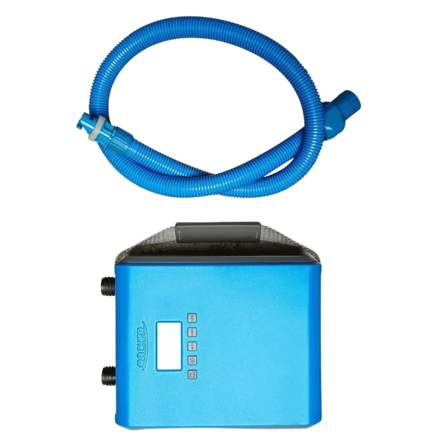 COMPATIBLE WITH: All NAUTICAL, iROCKER, and BLACKFIN
Inflatable Paddle Boards
, the Inflatable Kayak by iROCKER™, and all iLANDS
Lightweight and compact, the exclusive iROCKER 12V SUP Electric Pump inflates all our SUPs in 12 minutes or less and will deflate as well.
Complete with a convenient carry handle and cord storage compartment, it easily fits into the top pocket of our new paddle board bags.
To use, just set the electronic pressure gauge to your desired PSI (15 PSI recommended) and press start; once that PSI is reached, the pump will automatically stop and you can enjoy the ride, hassle free.
Connects via cigarette lighter or alligator clips directly to a 12V battery
12V battery not included
Dimension: 7" x 8.5" x 4" (17.7 cm x 21.5 cm x 10.1 cm)
1 Year Manufacturers Warranty
Learn how to use the iROCKER SUP Electric Pump
here
.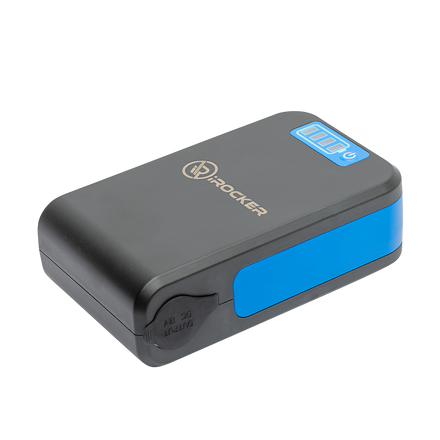 The iROCKER Portable Battery allows you to power your iROCKER 12V Electric Pump anywhere you go.
Complete with a 12V DC power outlet and USB plugin, you can power your 12V Electric Pump with the car plug extension, as well as charge any USB compatible devices.
When fully charged, this portable battery is able to provide enough power to your 12V Electric Pump to inflate approximately 2 paddle boards, or provide 2 full phone charges, or provide 3 action camera charges.
Dimensions: 10" x 8" x 1".
Weight: 1.5 lbs.
Lithium battery capacity: 4000mAh

1 Year 

Warranty 
For best results, always store in a cool, dry place. Learn how to use the iROCKER Electric Pump Battery here.
COMPATIBLE WITH: All NAUTICAL, iROCKER, and BLACKFIN
Inflatable Paddle Boards
, the Inflatable Kayak by iROCKER™, and all iLANDS
Lightweight and compact, the exclusive iROCKER 12V SUP Electric Pump inflates all our SUPs in 12 minutes or less and will deflate as well.
Complete with a convenient carry handle and cord storage compartment, it easily fits into the top pocket of our new paddle board bags.
To use, just set the electronic pressure gauge to your desired PSI (15 PSI recommended) and press start; once that PSI is reached, the pump will automatically stop and you can enjoy the ride, hassle free.
Connects via cigarette lighter or alligator clips directly to a 12V battery
12V battery not included
Dimension: 7" x 8.5" x 4" (17.7 cm x 21.5 cm x 10.1 cm)
1 Year Manufacturers Warranty
Learn how to use the iROCKER SUP Electric Pump
here
.
---