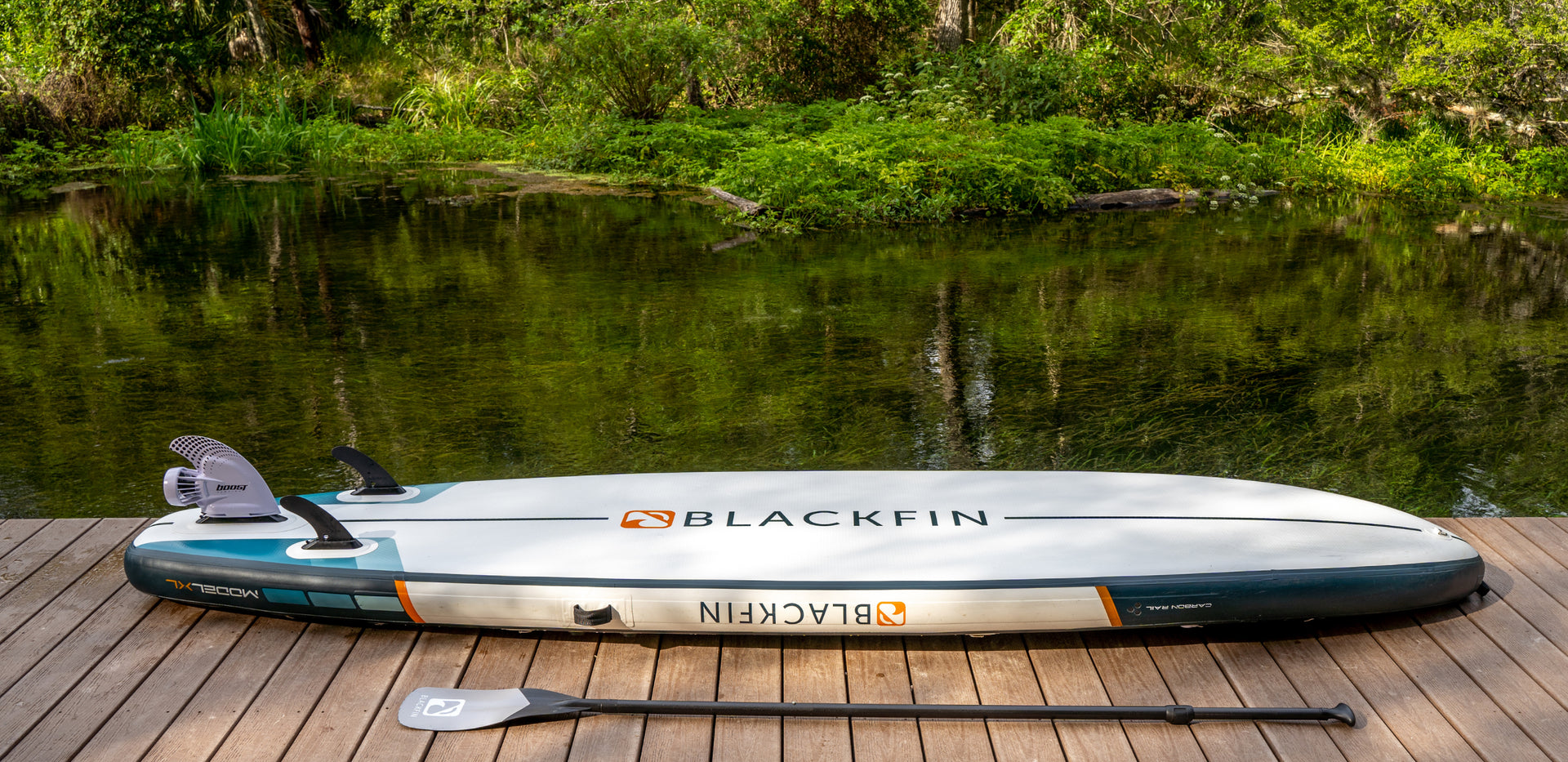 Put Some Power Behind Your Paddle
BOOST FIN
Boost your next SUP session with the power and speed of the Boost Motorized Fin. With a top speed of 10mph, 20lbs. of thrust, and up to 100 minutes of power, this motorized fin allows you to adventure further for longer.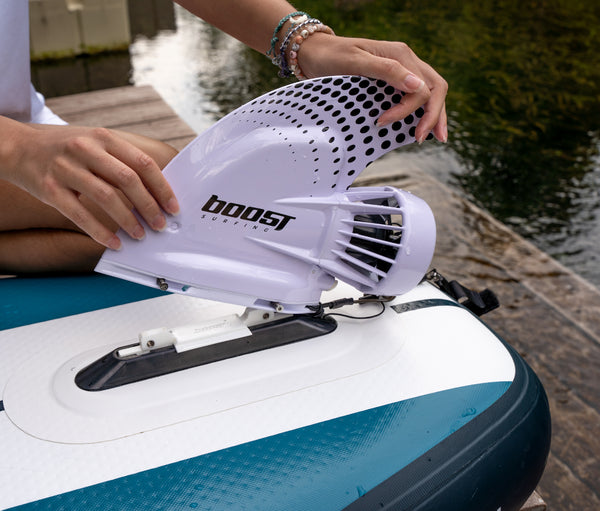 Quick Set Up
Easily attach the Boost Fin to your board in under 5 minutes and you're ready to explore.*Compatible with inflatable flip lock fin box and hardboard US center fin box ONLY (not compatible with ULTRA™ twin fin setup).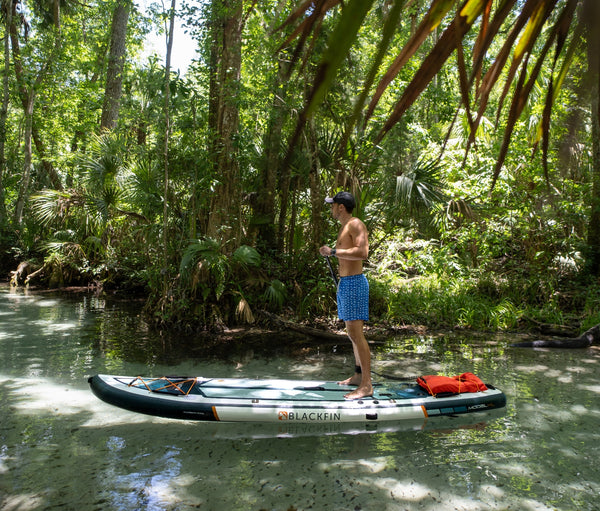 Explore with Confidence
Feel the freedom of exploration with SUP assistance mode that lasts up to 100 minutes. And forget about the weather and enjoy your SUP session in any conditions with wind/current resistance mode for up to 40 minutes.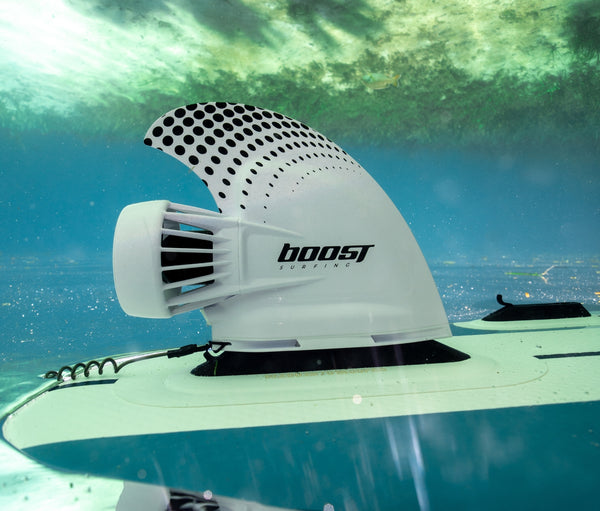 Rest When You Want
When you want to relax, just drop the paddle and use trolling mode for up to 70 minutes to enjoy a restful ride.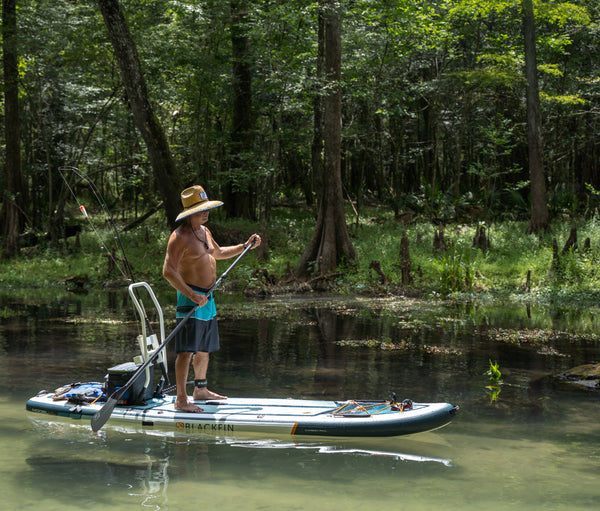 Motor On
Turn your BLACKFIN SUP into a bona fide skiff, perfect for long days fishing your local waterways. Let the Boost Fin motor you to hard-to-reach destinations and bring you home with ease, catch in tow.
Paddle faster. Paddle longer. Paddle in control.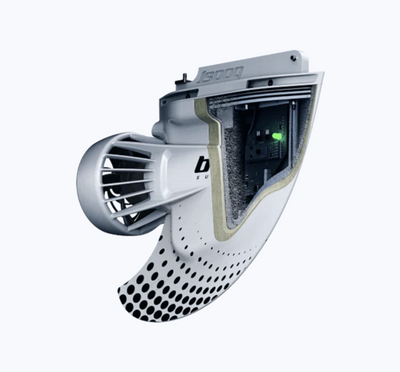 Shockingly Resistant
Ready for tough conditions, the Boost Fin's shock-resistant body is designed to take some hits.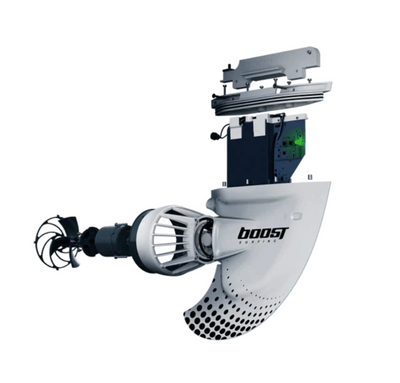 Adjustable Speed
The included remote control allows you to adjust the speed as you need, with a top speed of 10mph.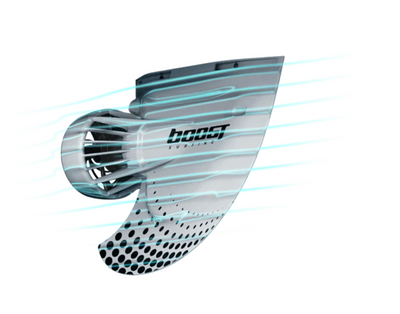 Streamlined Design
Propeller pitch, blade surface, and feathering prop are designed to reduce drag and resistance to a minimum.