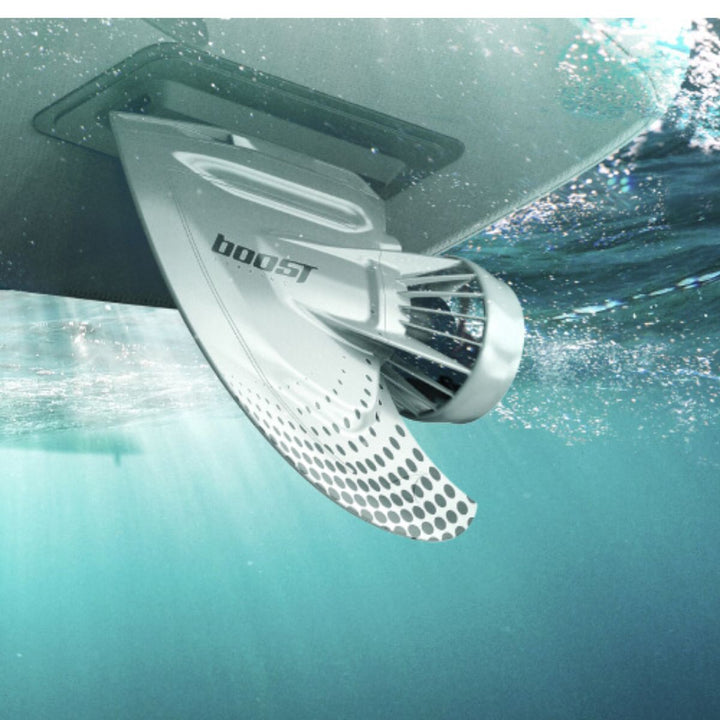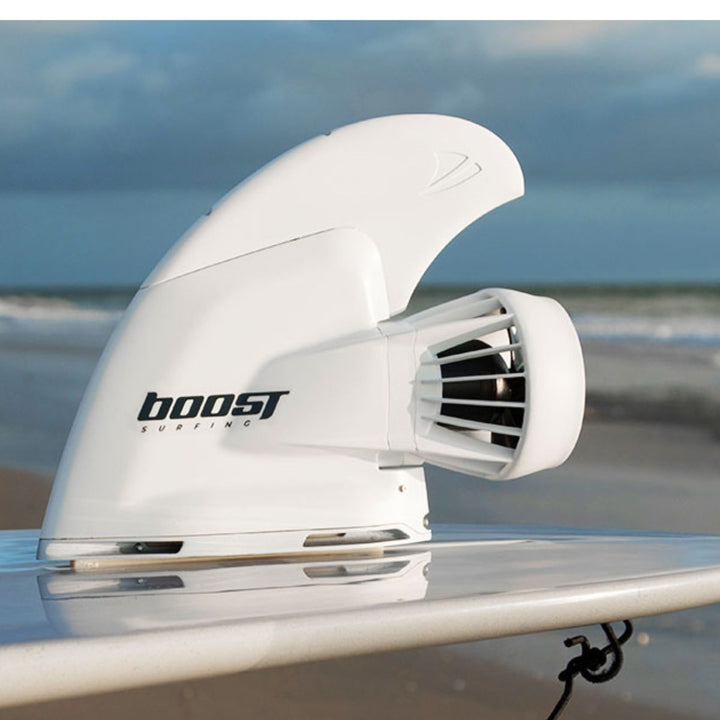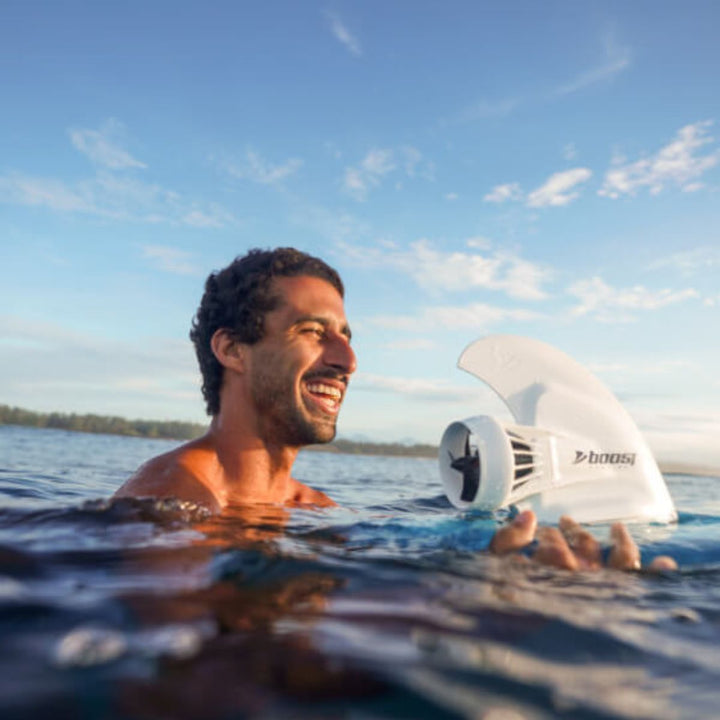 Boost Fin + Flip Lock Adapter Bundle
EXTENDED HOLIDAY RETURNS: Purchases made between 11/1 - 12/15 are eligible to be returned through 1/31/24
NEW! Better Interest Free Financing Terms
iROCKER Gift Cards Now Available 
Boost your next SUP session with the power and speed of the Boost Motorized Fin and Fin Box Adapter Bundle. With a top speed of 10mph, 20lbs. of thrust, and up to 100 minutes of power, this motorized fin allows you to adventure further for longer, so you can explore with confidence and ease regardless of the wind or current.
Compatible with inflatable flip lock fin box and hardboard US center fin box ONLY (not compatible with ULTRA™

 

twin fin setup)

 

US fin box does NOT require included adapter. Flip lock fin box DOES require the use of the included adapter.

Quick, easy installation in 5 minutes

 

SUP Assistance Mode lasts up to 100 minutes

 

Trolling Mode lasts up to 70 minutes

 

Wind/Current Resistance Mode lasts up to 40 minutes

 

Remote control allows for adjustable speed

 

Shock-resistant

 

Designed to reduce drag and resistance 

 

*Adult Supervision Required when used with Nautical Kids Boards
Specs
Weight: 2.7lbs
Dimensions: 10.5"x9"x3.5"
Maximum Thrust: 20lbs.
Speed: Up to 10mph
Buoyancy: -0.7lbs
Battery Type: Li-ion 3500 mAh, 24 V, 84 Wh
Power: Up to 800 W
Remote: 433 mhz
---
Put Some Power Behind Your Paddle
Why use a motorized fin? Whether you're looking to explore undiscovered locales, troll for hours with your fishing rod, or just get home with ease after a long day on the water, the Boost Fin has your back. Especially handy against strong winds and currents, this innovative accessory will transform your SUP sessions with speed and power.