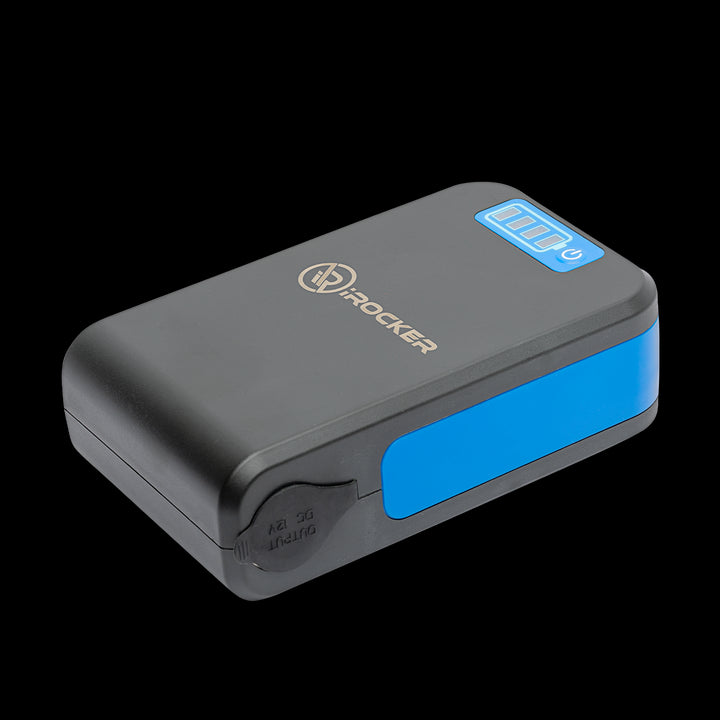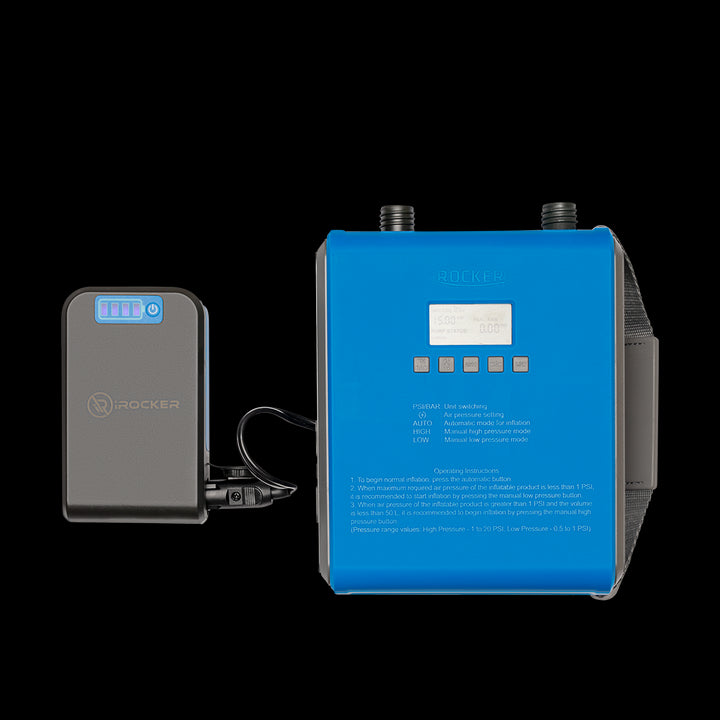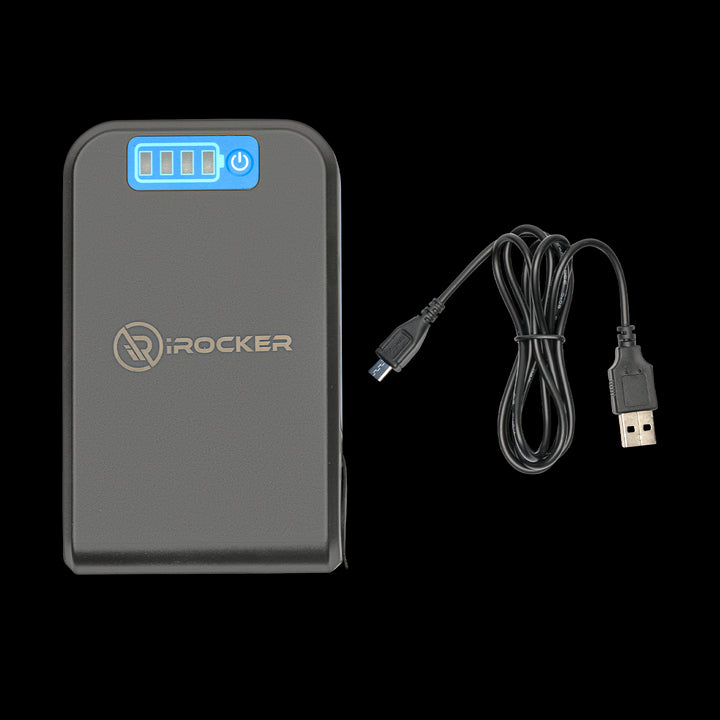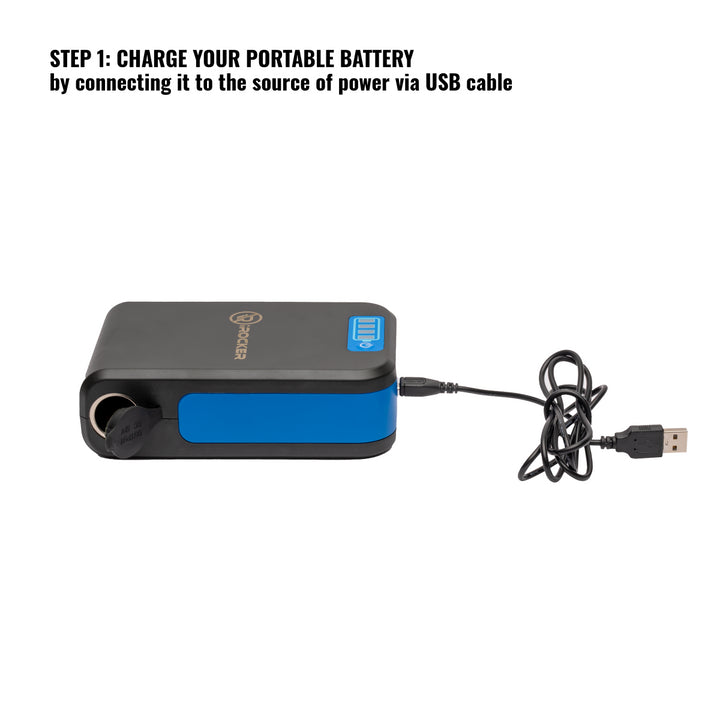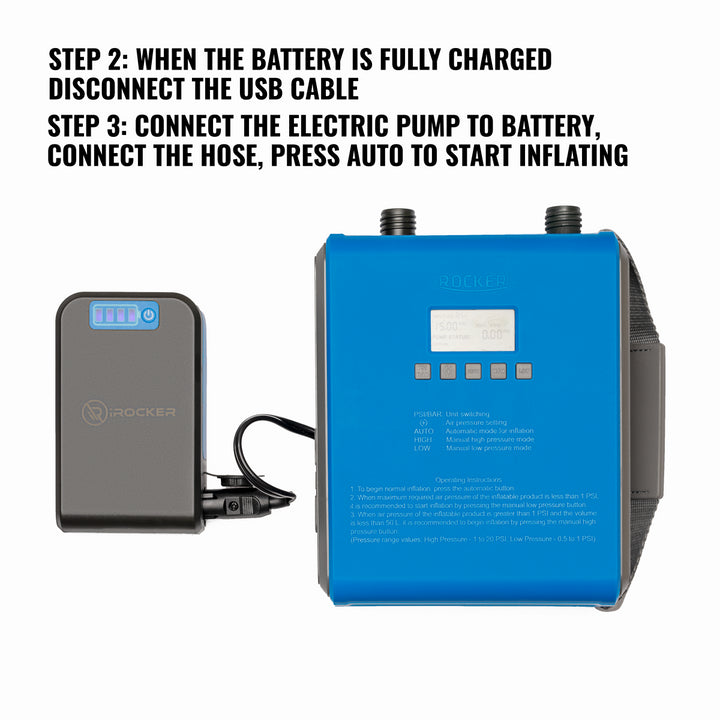 The iROCKER Portable Battery allows you to power your iROCKER 12V Electric Pump anywhere you go.
Complete with a 12V DC power outlet and USB plugin, you can power your 12V Electric Pump with the car plug extension, as well as charge any USB compatible devices.
When fully charged, this portable battery is able to provide enough power to your 12V Electric Pump to inflate approximately 2 paddle boards, or provide 2 full phone charges, or provide 3 action camera charges.
Dimensions: 10" x 8" x 1".
Weight: 1.5 lbs.
Lithium battery capacity: 4000mAh

1 Year 

Warranty 
For best results, always store in a cool, dry place. Learn how to use the iROCKER Electric Pump Battery here.
---