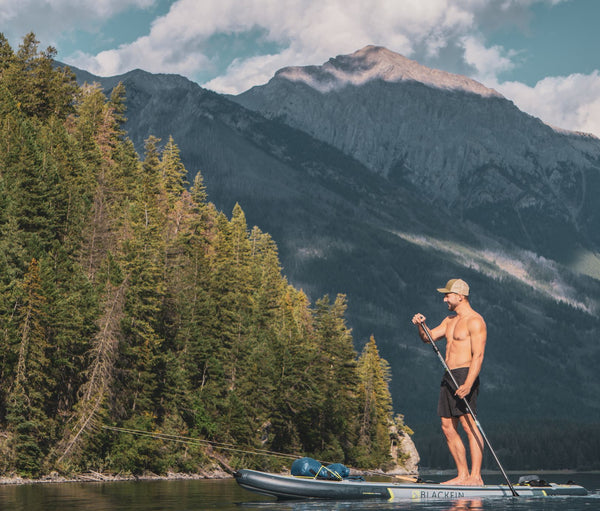 Why BLACKFIN?
The premium option for those serious about the outdoors, with more features and accessories than any other brand, BLACKFIN rides like a hardboard to take the on-the-water experience to an entirely new level.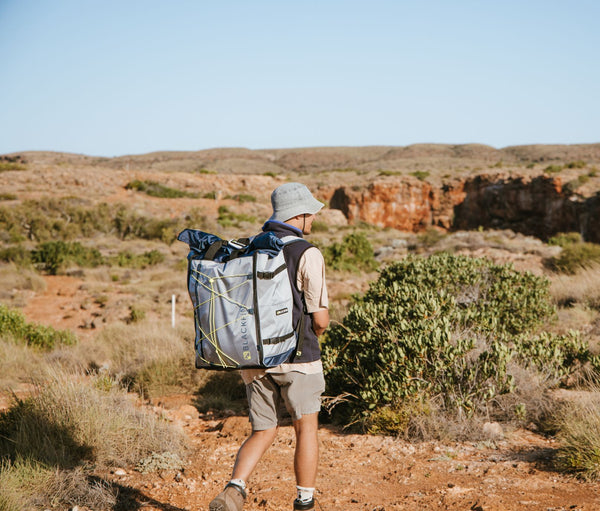 Equipped for Any Adventure.
BLACKFIN boards come equipped with first-class materials and versatile accessories. Capable of handling any situation and environment, BLACKFIN boards offer unmatched stability and the highest maximum weight capacity of any inflatable SUP on the market today.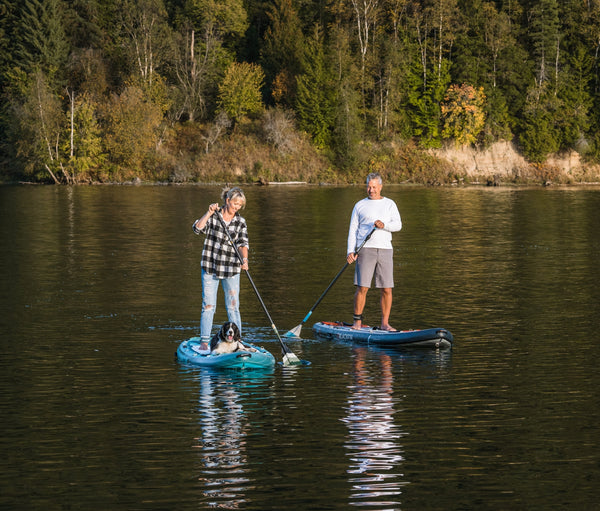 Newly Released
We worked hard on improving our most loved premium series, BLACKFIN. Revamped and better than ever, these premium SUPs feature enhanced durability, reliability, and rigidity to handle any situation or environment. Go further, go longer.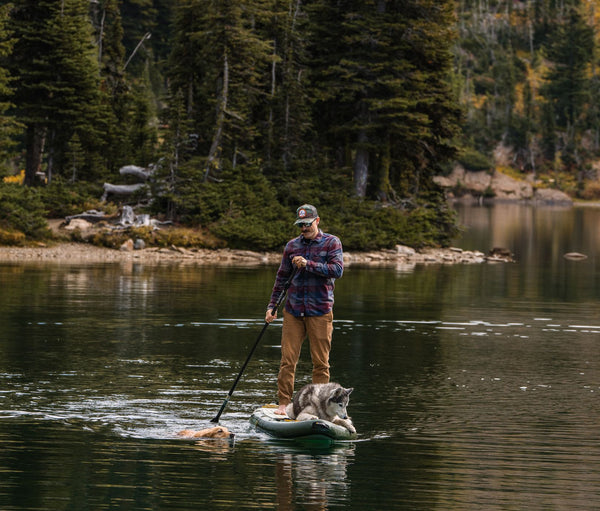 High Performance Construction.
From the rugged durability of BLACKFIN Original Technology to the lightweight speed of the BLACKFIN CX ULTRA™, there's no compromising construction when it comes to the inflatable models offered under this premium brand. With a built-in carbon rail, both deliver unparalleled rigidity and stiffness on the water, with our Original Technology capable of handling more cargo as well as exclusive gear for your next fishing adventure.

Additionally, our first performance hard board, the BLACKFIN Model SX features extremely durable BlackRock construction for optimal stability and a smooth ride.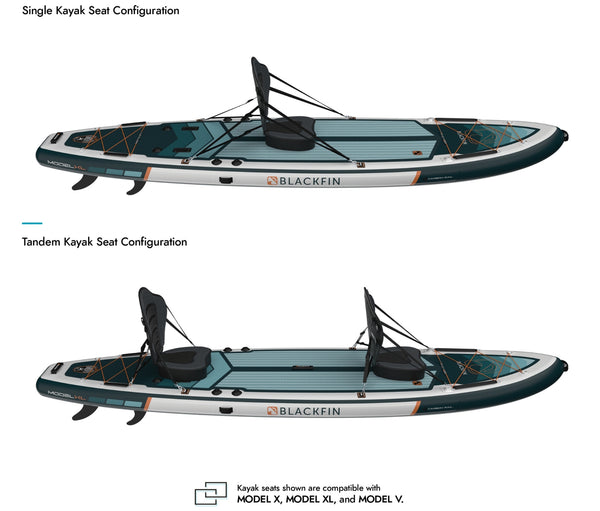 Multiple Ways to Ride
For those looking to add versatility to their SUP, those looking for additional stability, or those who just want to take a break and take in the scenery, you can't beat adding a kayak seat or two to your BLACKFIN board. And we all know comfort is key when it comes to adventuring further, longer.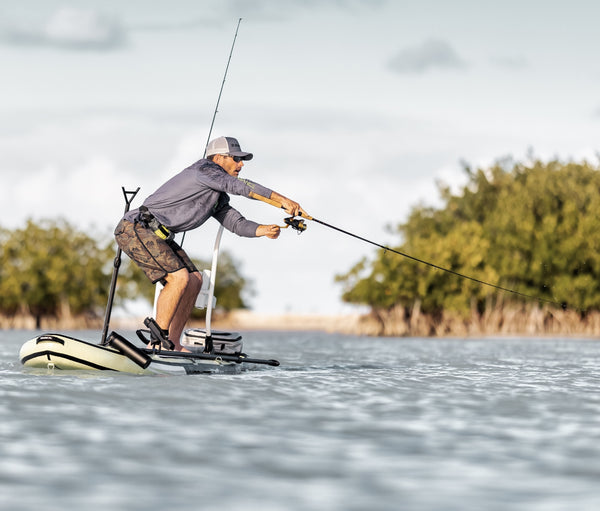 Elevate How You Adventure
Exploring the uknown can be fun especially with BLACKFIN premium gear for the ultimate camping or fishing trip.

FISHING RACK: Exclusive to BLACKFIN, the fishing rack mounts to your SUP and makes it easy to store rods, buckets, coolers, etc.

SAND SPEAR: The exlusive sand spear doubles as an anchor for sandbar or shoreline hang outs and a push pole when fishing or snorkeling in shallow waters.

POWERED FIN: Compatible with Boost or Bixpy powered fins, a motorized fin allows you to adventure further for longer, so you can explore with confidence.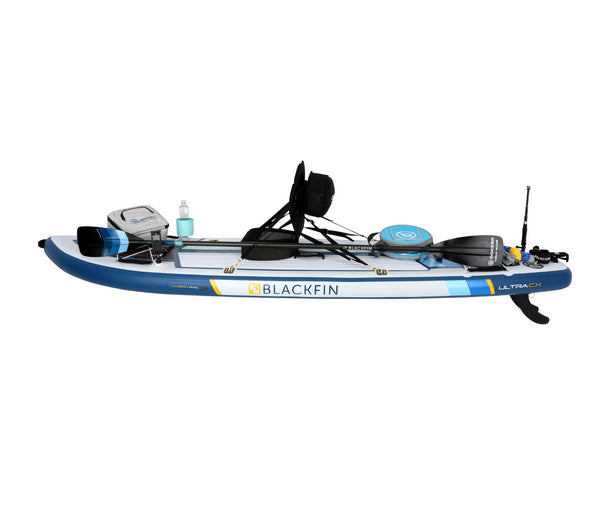 Build Your Experience.
From a kayak coversion kit and fishing mounts, to cup and phone holders for all your essentials, customize your inflatable paddle board with all the accessories your SUP session calls for.
NOTABLE FEATURES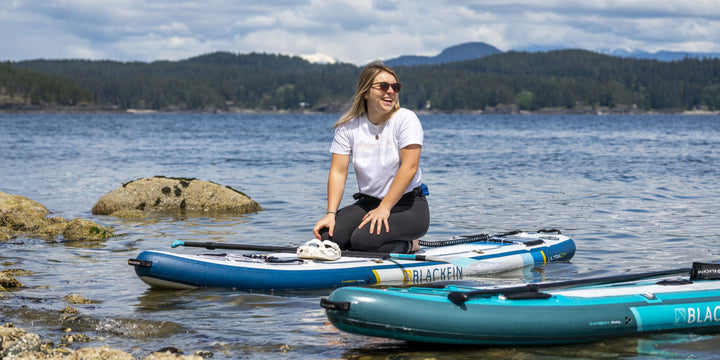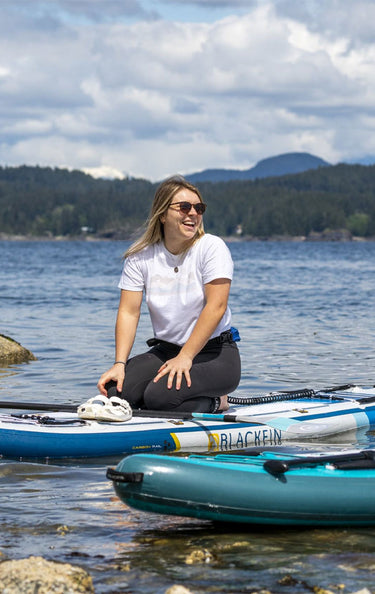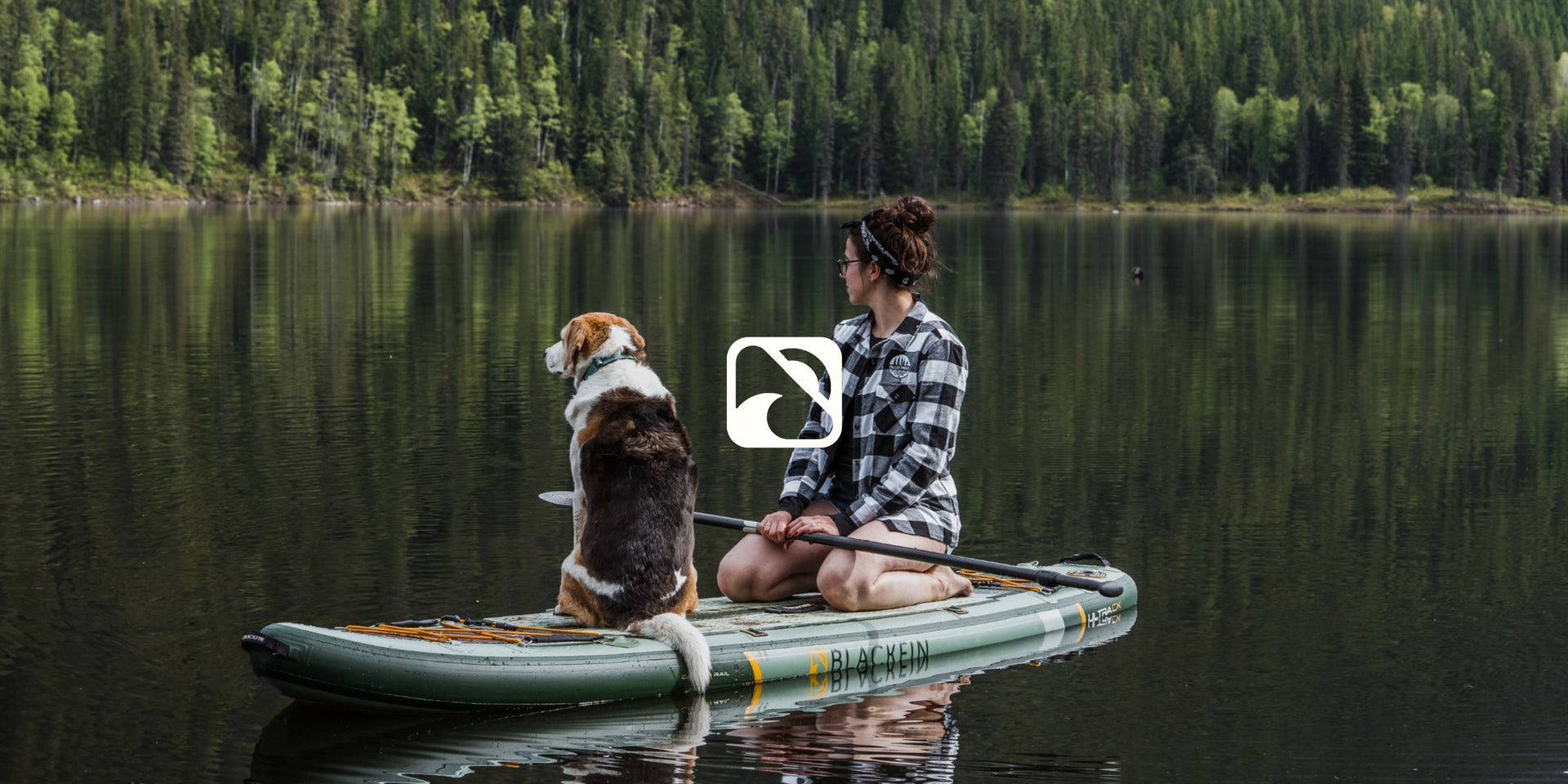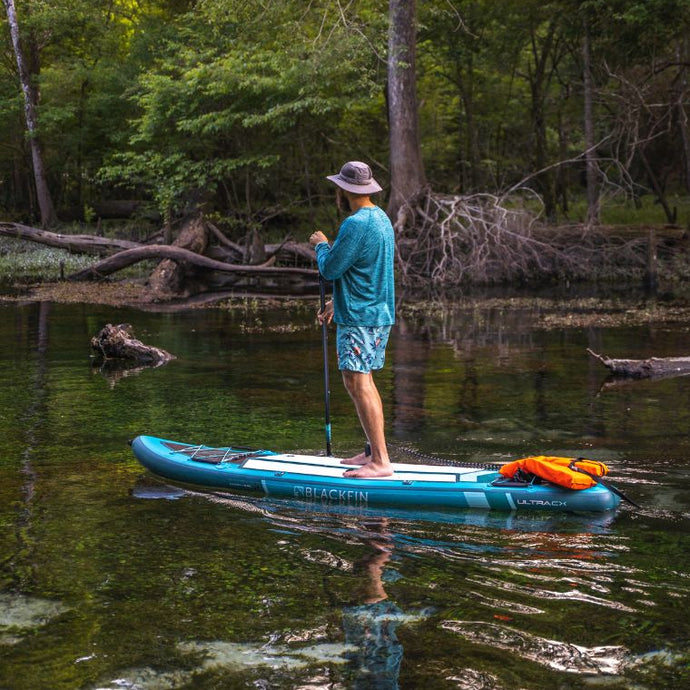 Thousands of 5 Star Reviews
"Absolutely amazing bundle. From parking to paddling in 10 minutes. Excellent stability, speed and portability."
P-Rod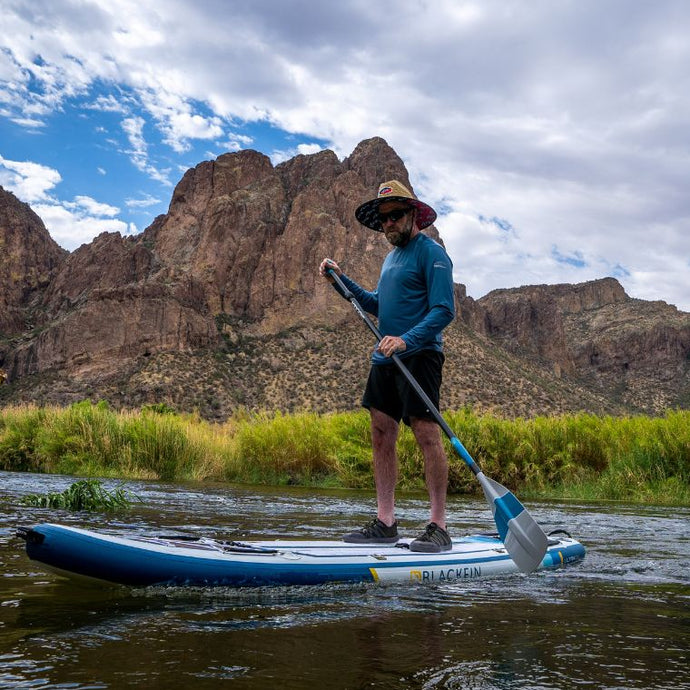 Thousands of 5 Star Reviews
"I'll never love another board like I love my BLACKFIN. I'm always on a mission to explore what's in my backyard. My BLACKFIN allows me to do just that."
Chuck Lepley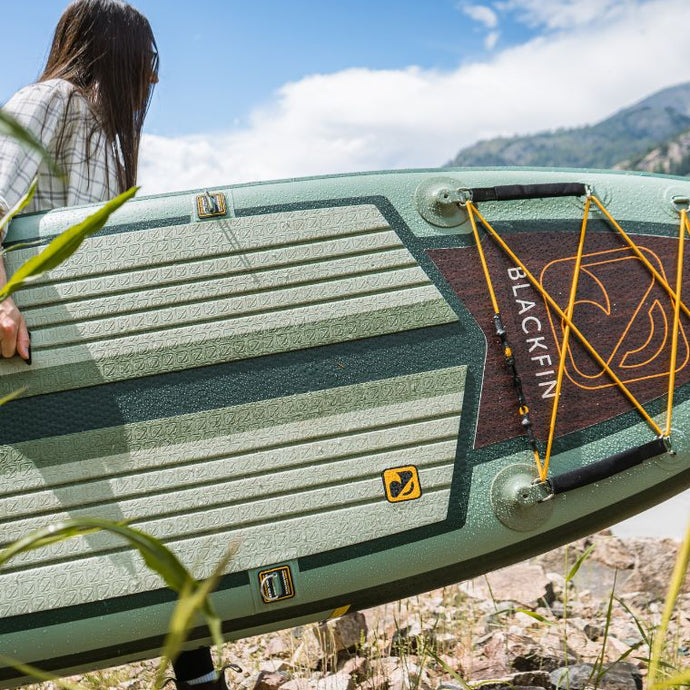 Thousands of 5 Star Reviews
"Paddling is life! We love to go on an adventure to explore new places, we are looking forward to discovering them now in our BLACKFIN Model."
Miriam
Read More