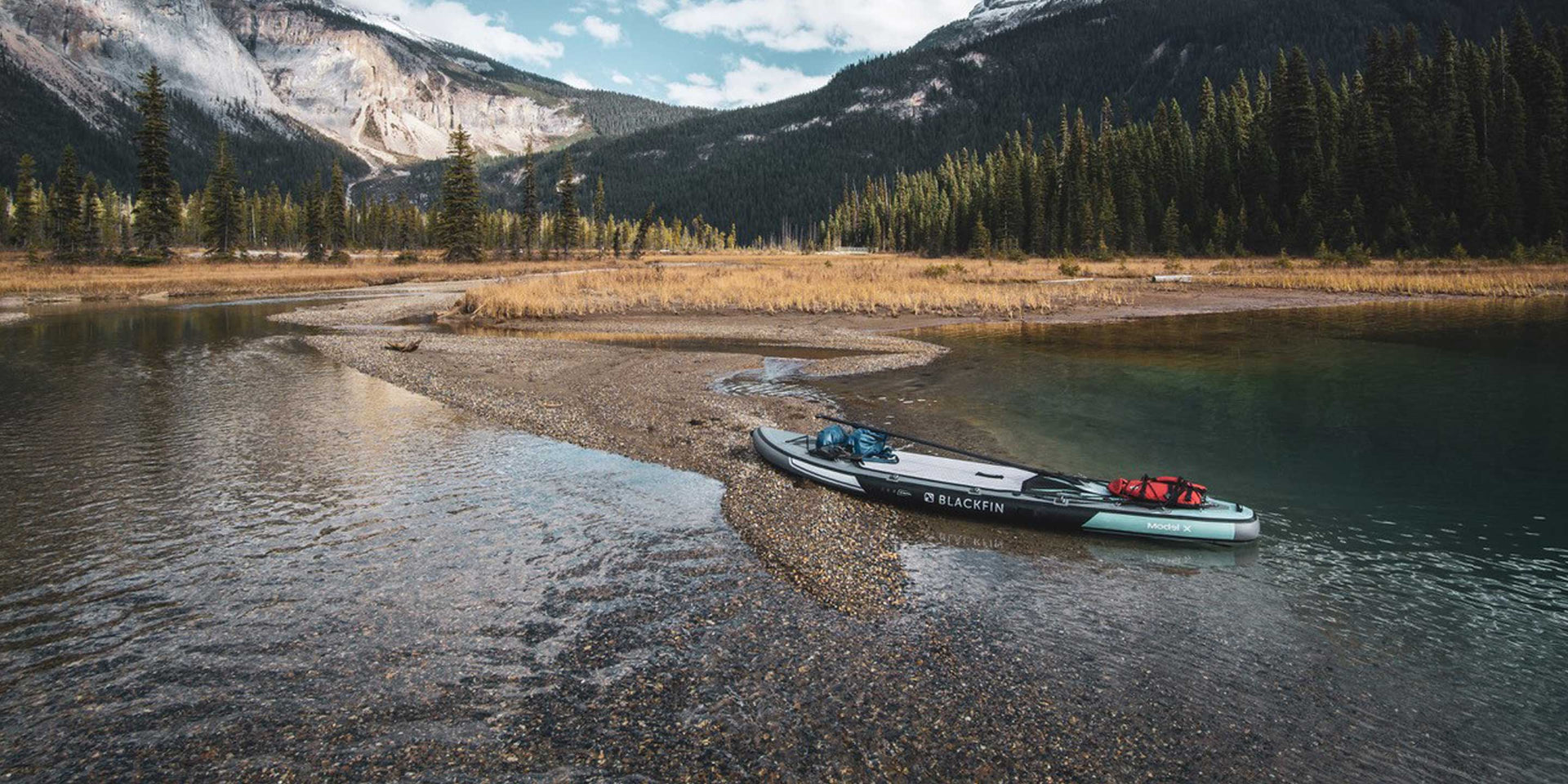 BLACKFIN Technology
Better Than Ever
BLACKFIN is back with a construction and technology revamp, delivering the most durable, reliable, and rigid BLACKFIN yet. This customer favorite is constructed with a larger seam overlap bonded down with superior adhesive, creating a more durable inflatable paddle board that can withstand any situation or environment.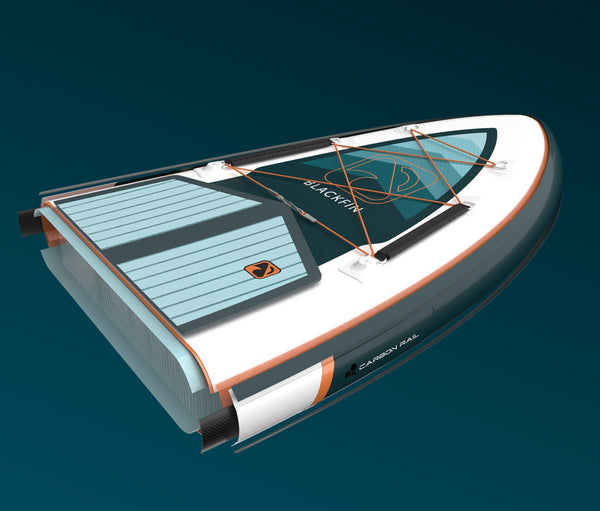 Go further. Go Longer.
High-density drop stitch construction is what allows an inflatable SUP to maintain its shape when inflated to high pressure. Without premium drop stitch, the board will bulge over time and can drag in the water, taking the joy out of your adventures. BLACKFIN raw materials are a part of the "secret sauce" that make our boards better than others.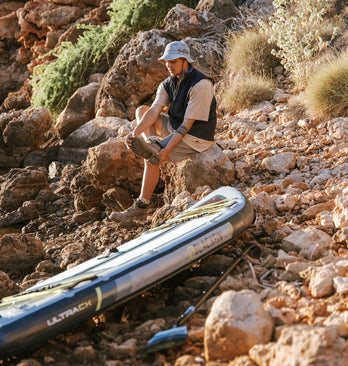 Military-Grade Materials
BLACKFIN boards are constructed with materials traditionally used by the Navy and other branches of the military to make boats extra durable and reliable. We researched, sourced, and adopted this concept in 2018 to ensure maximum durability and create a premium product for our biggest adventurers.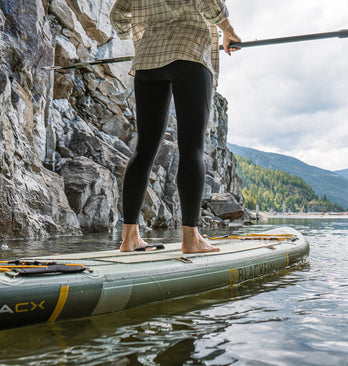 Rigid & Reliable
BLACKFIN boards have a built-in carbon rail that delivers unparalleled rigidity and stiffness on the water as well as a higher weight capacity (up to 485lbs.) You can paddle with a partner, child, or the family dog without compromising performance. For the outdoor enthusiast, you can pack your SUP with a cooler and gear for all your fishing and camping needs. BLACKFIN is capable of handling more cargo and gear than any inflatable SUP on the market today.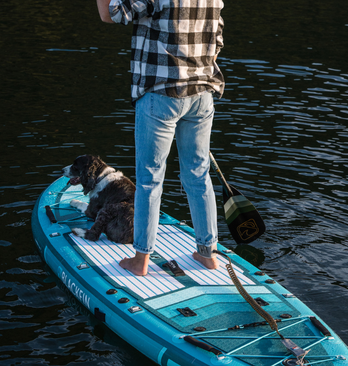 Stable & Secure
The BLACKFIN series is designed and manufactured with stability and safety in mind. Each BLACKFIN board is shaped to ensure stability, whether it's a wider center base with a narrow tail or a wide base with a wide tail. These aspects are how we create a superb experience on the water that is safe and reliable no matter your experience level.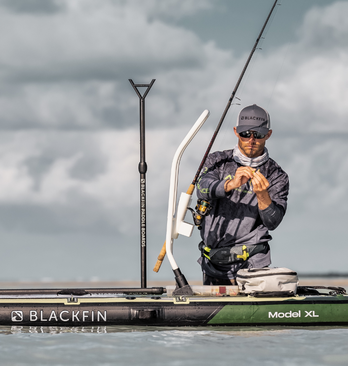 Customizable
Build your experience with BLACKFIN's exclusive mounts and gear for fishing. Essential for catching a big fish from your SUP, the Fishing Rack continues to be a best-selling accessory. It holds 2 fishing rods, has a built-in storage tray, and provides a stable base to hang gear from. And you can even customize your SUP bundle with gear that works for your adventure style. Shop and add as you go and and get 25% off all accessories and gear purchased with your BLACKFIN SUP.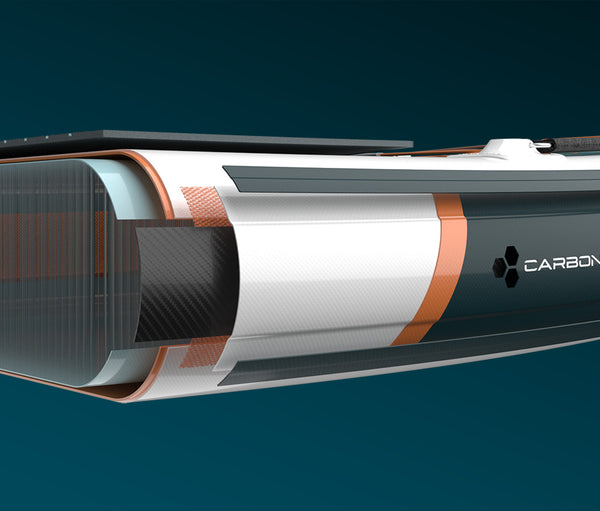 Triple Layer PVC Composite
BLACKFIN offers premium quality construction and rugged durability you can trust beneath your feet. Triple layer PVC composite allows you to get your board right up on the sandbar when fighting a fish or up on a riverbank to set up camp. And BLACKFIN gives you the best chance at staying dry when gliding over tree roots and keeps you safe while you adventure.  
BOARD FEATURES